After retirement, some seniors decide to embark on a new challenge: moving. You may want to relocate to a warmer place that is more "senior friendly." A lot goes into planning when moving, and it can be quite chaotic. One major need is your Medicare coverage. You must notify your Medicare plan providers that you are moving, and then make sure your future doctors in the new state participate with Medicare. Make sure the Social Security Administration is updated as well. Aside from this, it is super important to know that if you are enrolled in a Medicare Supplement plan, your policy price may change depending on where you move to. Do not get stuck with extra charges. Make sure to get it all situated before the move.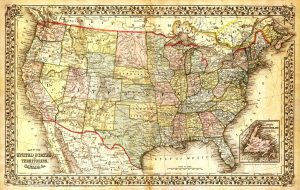 Original Medicare
Medicare is a federal program and does not change no matter where you move to in America. Medicare Parts A and B do not change. Just make sure before you move, research to find doctors who accept Medicare in the new state.
Medicare Advantage
Medicare Advantage plans have networks depending on the state's county you live in. You will need to change your Medicare Advantage plan. These plans assign specific doctors through their HMO or PPO plans, so you will have to choose a new plan and a new Primary Care Provider within the plan's network. Some areas do not even offer Medicare Advantage plans. Notify your current plan before moving.
Medicare Supplement
Medicare Supplement plans help pay for the remaining 20% of the Medicare Part B costs. The plan's price is determined by your zip code because it varies from state to state. In most states, you can keep your Medicare Supplement plan when you move, but you can apply for a different one if you want. Although you can remain on the same plan, your fees may go up (or down) depending on where you go.
If you do decide to change to a different plan, you might have to go through a health exam, also known as medical underwriting, and the plan may not accept your application. After you are accepted into the new Medicare Supplement plan, you have a "free look period" for 30 days to stay with the new plan. You will, however, have to pay for both plans during the 30-day period. If you decide to keep the new plan, then you can call your old plan and ask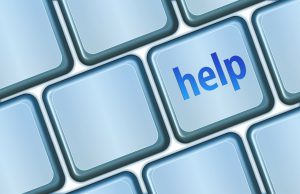 for your coverage to be over.
If your Medicare Supplement plan increases when you move to a new state, then you can always contact a Medicare agent to help you search for a more affordable plan. EZ.Insure offers Medicare agents that are trained in your area, and within the state you are moving to. Your personalized Medicare agent will go over your current Medicare Supplement plan to make sure it will be a good fit for you in the new state. If it will be too costly, then our agent will go over all the plans within the new state, compare them, and provide you with quotes. There is no hassle and no obligation. To get started, you can enter your zip code in the bar above, or speak to an agent directly by emailing Replies@Ez.Insure or calling 855-220-1144. We promise to help you find, and sign up with the best Medicare Supplement plan that meets all of your needs within your budget.