When running a small business, you're looking after every penny, and unfortunately you don't always have extra working capital at your fingertips. But you want to grow and be able to jump on any new ideas or chances that come your way. Well, then it might be time to start thinking about applying for a small business loan. While you might be thinking the words "monthly payments," "interest," and "nope" when you see the word "loan," hear us out. There are many, many options for business loans, and the infusion of cash that they provide could boost your business enough to offset the monthly payments and interest charged. The first step is understanding how small business loans work and what options are available to you, so you can decide whether applying for one might be right for you.
What Is a Small Business Loan?
"Small business loan" is actually a pretty broad category. It can be any type of financing offered to a company by all sorts of lenders or providers. As with most loans, lenders provide you with capital in exchange for interest, and usually require you to make repayments on a set schedule. But that most basic of definitions is pretty much the only constant in all small business loans. Every type of lender is different, and every loan will have different fees, repayment terms, and interest rates. You and your business – your credit history, years in business, existing debt, etc –  will also be a big factor in determining what type of loan with what terms you can get, so let's look at when might be right for you to apply for a loan, as well as the best type of loan for you. 
Timing Is Everything
First things first. Is it the right time for you to be thinking about a small business loan? Do you need capital to grow your business? That's usually an easy question! But remember, you've got to answer it with more than just a resounding "yes!'; you're going to need a business plan detailing what exactly you're going to use the money for. Identify your specific goals for the extra cash, which could include:
Expanding into new markets
Improving a product or service
So you might be ready for the money, but are lenders ready to give it to you? The timing will only be right if you meet or exceed certain criteria. Lenders will look at:
Credit score –

Lenders will first look at your personal, as well as your business, credit score when determining whether to lend to you. You should have a minimum credit score of above 680, though above 700 is better (and 800 is excellent!) If you're worried about your credit score, spend some time working on it by

paying your bills on time, paying off debt, and keeping balances low on credit cards and other revolving credit. Also, refrain from applying for too much credit, as this can bring your score down.
How many years you've been in business –

Most lenders want to see that you've been in business for at least a year; some will require a 2-year history.
Annual revenue –

If you're going the traditional lender route, then you'll most likely need to show that you have a minimum annual revenue, usually between $50,000 and $250,000. If this is a problem for you, and you're not looking for a big loan, you might want to look into microlenders, who offer short-term loans as low as $2,500.
Ability to make payments –

This is important to lenders

and

to you. You'll have to have a specific amount of money you'd like to borrow when you apply, so carefully choose an amount that will help you achieve your goals but that you can realistically pay back.
Types of Lenders
When it comes to who lends you money, you have options. Think about what kind of loan you're looking for, as well as how well you fit the above criteria, and look into the following types of lenders: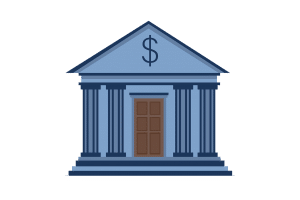 Big banks –

Large commercial banks have the strictest requirements for loans, but they can offer larger loans with lower interest rates. Best for more established businesses with good credit, who are looking for a bigger infusion of cash.
Direct online lenders –

There's nothing easier than hopping online and applying for a quick small business loan, but convenience can come at a cost: these loans tend to be more expensive. Best for businesses that may be having trouble getting a loan from a large commercial bank, and that need cash quickly.
Community Banks –

These banks are locally owned and operated, and tend to be smaller than commercial banks. Best for businesses that are looking for more individualized service, and that may have a solid history but not the best credit score, since community banks tend to be able to look at your entire credit report and other aspects of your business. 
Peer-to-peer lending sites –

P2P lending site acts as the middleman between you (the borrower) and a group of investors. They match your loan request with investors' funds, and the investors get the interest you pay on the loan minus the site's fee. Best for businesses that need a loan that is easier to qualify for, and that don't mind paying more in interest. 
Types of Loans
Just as you have choices when it comes to types of lenders, you also have choices when it comes to types of loans. You don't have to go the traditional lender route, but always be aware of the risks of alternative options, like credit cards or sources that give you advances on customer payments. That being said, you can consider any of the following to help give your business a cash infusion:
Small business line of credit –

This common and popular type of financing works kind of like a credit card. You can borrow money up to a certain amount and pay interest on the funds you borrow. As long as you don't go over your credit limit, you can borrow funds and repay as often as you need. A line of credit is great when you need a quick boost of short-term capital.
Invoice factoring –

This type of financing is a little more risky. It involves selling your

 

outstanding invoices to a lender, also known as a factor, in exchange for an immediate advance on the money your clients and customers already owe you. It's a quick solution, but interest can add up fast, and if customers don't pay their invoices, you might have to pay the advance back. 
Asset-based loan –

This type of loan is secured based on collateral, such as inventory or accounts receivable. These loans are generally quick and easy to get, so they're perfect for dealing with short-term financial needs. 
Equipment financing –

If you just need money to pay for equipment for your business, look into getting an equipment financing loan; they generally require less documentation.
Microloans –

Sometimes small businesses just need a quick cash injection, and microloans can provide them with loans of less than $50,000. The interest rates actually tend to be pretty low on these loans, but you may have to pay them back much more quickly than more traditional loans.
Small business term loans –

As the name suggests, this type of loan has a fixed term, ranging from a few months to several years. Small business term loans can fill an immediate need for cash, such as for hiring seasonal employees or opening a

new location

. 
SBA loans

– While the Small Business Administration doesn't itself loan money, they do guarantee loans.

The SBA guarantees 85% of loans that are $150,000 or less and 75% of larger loans. Because of this strong backing, these loans are very competitive. 
What You Need
We've got the when, the why, the what, and the who – so now, finally, the how. If you've figured out the amount you need, what you're going to use the money for, and what type of loan and lender might be best for you, you'll need to gather your documents so you can apply. You'll need: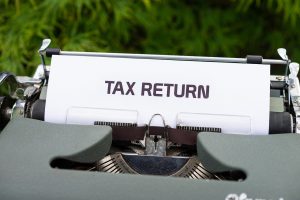 A business plan –

Make sure to

include your plans to borrow a specific amount of money, how it will be used and how you will repay the loan.
Bank and financial statements
Employer Identification Number
While adding another bill for your business to pay might not seem like the path to growth, sometimes in order to grow, you need to bite the bullet and take out a loan. This quick cash can make all the difference and bridge a gap that seemed impossible to fill with your working capital. Weigh your options carefully, choose the type of loan that's right for your business, and you'll be ready to meet whatever challenges are ahead with cash in hand.