When and Why to Get a Group Insurance Plan
So, you've got a company, and you're thriving. As a small employer that's excellent news! But one thing that's important for your employees (and thus, important to you) is insurance. Next to an employee's income, health insurance is the second most important employee benefit. This includes health plans, medical insurance, etc, for both full and part-time workers.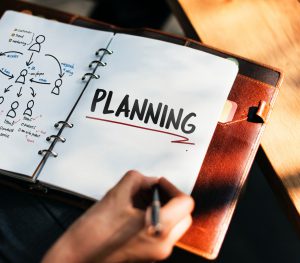 One of the biggest factors in the job market out there is insurance, which is paramount to keeping your employees happy. Overall high morale reduces employee turnover, and a stable workforce is one of the greatest predictors of continued success. Guaranteed issue insurance can land your company in a "Best Places to Work" chart. Secure employees equal low turnover.
If you haven't already, you need to look into a group insurance plan.

But what is it exactly?
What is Group Insurance?
This is a coverage type for a defined group of individuals. Usually, companies will offer health insurance as the primary offering and can supplement to include dental, vision, life or disability insurance.
Group insurance is a leg-up for both the companies and the beneficiaries. Because the companies get a large number of people to cover all at once, they can reduce their rates for said individuals, and the process will go smoothly as they want your business. Wholesale isn't just for paper towels and bread.
So, in essence, it's a bigger version of individual health insurance (a single policy) where the company is the individual, and all the employees are separate parts.
When to Acquire?
Technically, if you're self-employed, you could apply for small group health insurance in some states. For the majority of business owners, you'll probably be thinking bigger. You can look into this whenever you decide the time is right for your company. Many small businesses realize the benefits of having a group insurance plan, both for the business and for the employees, and opt to look into it sooner than later. .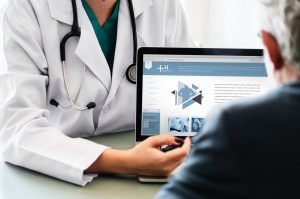 Remember, the choice is yours to make this step for your business. One differentiation to note is employee number as it puts you in a separate category under the Affordable Care Act. However, this shouldn't guide your decision.
There really aren't "milestones" separating you from the uninsured line. When you're ready to make the investment and are looking for the first time, there is no enrollment period you have to wait for. However, make sure that you start shopping at least 90 days prior to the date you want your insurance plan to be active.
If you feel like you're wanting to purchase group insurance with a smaller business, one marker would be income. The average annual cost for an employee premium is around $5,000.
So, if you can budget $5,000 per employee per year into your books, it may be well worth looking into.
Why Acquire?
There are many benefits to getting a group health insurance plan:
Your employees will likely be healthier given that they have access to healthcare.
These types of expenses for your business are tax deductible which means putting more money in your pocket.
The aforementioned lower turnover. Happy employees=a stable workplace
As you can see, the benefits will outweigh the costs. You're going to want to keep your employees happy, and you'll find support from the government and insurance agencies to smooth the process.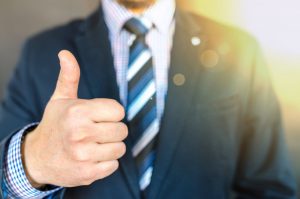 Acquiring new insurance and seeking a personalized plan can be difficult and time-consuming. An agent will do the smooth the process, allowing you more time to focus on your business.
EZ.Insure offers you this solution. Your agent will answer any questions you have, compare the plans for you, and even sign you up, free of charge. To get started simply enter your zip code in the bar above, or you can speak to an agent by emailing replies@ez.insure or calling 888-998-2027. EZ.Insure makes the entire process easy, and quick.