If you live in the Seattle area, you might have seen that Group Health Cooperative (GHC) is under investigation. The nonprofit health insurance company allegedly took advantage of Medicare's system, stealing millions of dollars to recover from earlier financial losses.
A former employee noticed the company was embellishing patient stories to claim more funds. This extended to even billing Medicare for conditions that were not real. 
This all started in 2012 but has remained under lock and key in court until this year. While several employees came forward, the investigation is still in the "ongoing" phase.
Situations like these aren't isolated.
Almost 20 major cases under Kaiser Health News saw companies skimming off the top of government funds. Medicare Advantage is the easiest tool to do so. All the companies have to do is lie about their patient's cases, and the money pours in.
How It Happened
One employee, Teresa Ross, worked at GHC and noticed the company's management making some bad choices. Because of these, Group Health saw a drop in operating income by $60 million.
To recover from this, the insurer allegedly took advantage of Medicare's billing formula. Under Medicare, they give a patient a "risk score." The higher the risk score, the sicker the patient, and higher-risk patients receive more funds. 
GHC hired another company, DxID, to assist with medical charts. With their help, GHC gained $12 million in new claims, and DxID received $1.5 million that year for their assistance.
Ross, with a doctor's help, reviewed cases GHC oversaw. In the medical coding, she found errors that directly contradicted each other. One case stated the patient had a great disposition, but on further searching, this patient was also billed with having major depression. Clinical depression easily raises a patient's risk score under Medicare, and this is only one of $35 million in new claims that GHC inflated.
Overestimating these scores, the company received enough funds from Medicare to climb out of their financial hole, but at the cost of government funds allocated to help a sick country–and directly from taxpayers' pockets. The estimated gross damages climbed up into billions of dollars in just the past few years.
What Happens Next
The Justice Department is investigating this whistleblower case. Like other insurance cases, these last for years in order to provide the most accurate evidence to support such allegations. If Ross succeeds in her case, she will share in reparations the company must make for their actions.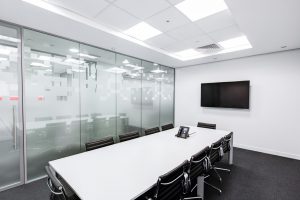 However, the company's official stance is: "We believe the doing policies being challenged here were lawful and proper and all parties paid appropriately." GHC's defense is that Ross found an "honest mistake" and made a bigger conflict out of it than was necessary.
Two conflicting defenses for one stance? For now, we wait for the Justice Department.
Don't worry about big insurance problems; EZ.Insure offers solutions. Your agent will answer any questions you have, compare the plans available to you, and even sign you up when you are ready, free of charge. To get started simply enter your zip code in the bar above, or you can speak to an agent by emailing replies@ez.insure, or calling 888-998-2027. EZ.Insure makes the entire process simple, easy, and quick.