There are a whole lot of life insurance policies out there to look into. In fact, there are multiple types of whole life insurance alone, one of them being graded benefit whole life insurance. This type of policy can be good in certain circumstances. To determine if your circumstance is a good fit for graded benefit whole life insurance, you need to review the pros and cons before deciding if it is right for you and your family.
What Is Graded Benefit Whole Life Insurance?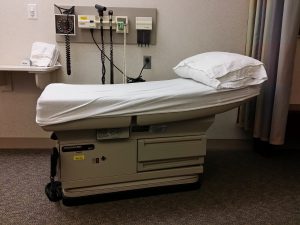 Graded benefit whole life insurance is a type of policy that will only be paid out in the first 2 to 3 years if the policyholder dies accidentally. These policies don't require a medical exam or traditional underwriting. And because of this, life insurance companies that offer these policies take a significant risk when providing them. That means these types of policies will generally have higher premiums compared to other types of life insurance policies. 
There is a waiting period with graded benefit whole life, typically 2 years, but you won't lose your money if you pass away during this period. In fact, if you do pass during your waiting period, your premiums will be refunded plus interest ( typically around 10 to 20%) depending on the company.
The 2 Types Of Graded Benefit Whole Life Insurance
There are two different types of graded benefit whole life insurance policies:
Simplified issue

– With this type of policy, you will have to answer medical questions to qualify. Because of this, this type of policy will usually have a higher benefit amount.

Guaranteed issue

– You will not have to answer any health questions with this type of policy, and you cannot be denied or turned down due to your health. This policy will have a lower benefit amount and is typically more expensive than a simplified issue policy.
Graded Benefit Whole Life and Your Health
Different companies and policies will require different information. If you opt to get a plan that requires answers to health questions, such as a simplified issue policy, it is better to be prepared with what types of questions you can expect. You can expect to answer the following questions (although questions might vary from insurance company to insurance company):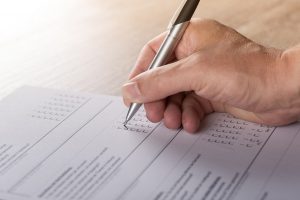 Have you been diagnosed with or received treatment for HIV, AIDS, or AIDS Related Complex?

Have you been diagnosed with a terminal illness?

Do you have a disability that requires the use of a wheelchair?

Are you confined to a nursing home or other facility?

Have you received a diagnosis of heart disease, kidney disease, cancer, diabetes, or another serious illness in the last 24 months?

Have you had a stroke?

Do you have Alzheimer's or any other cognitive impairments?
Is It Right For You?
Graded benefit whole life insurance is usually purchased by people with serious health problems who might get denied through traditional life insurance. If you have health conditions and are worried you will get denied life insurance, know that you do have the option of a graded benefit whole life insurance policy! Not only will you be accepted no matter what health conditions you may have, but it will provide your family with a substantial amount of financial security when you pass. Having health issues should not stop anyone from protecting their family with a life insurance policy. 
If you're not sure which policy is best for you, your best bet is to compare policies from different companies. There are many great affordable life insurance options to choose from that will provide enough money for your family, for a low monthly price. The best way to find the right life insurance policy for you and your specific needs is by working with an agent who specializes in life insurance. We have provided the top life insurance companies in the nation below; each offers hassle-free assistance and the most competitive rates. Always check multiple sites to make sure you have bargaining power and know the advantages of each company. Make sure a hard time isn't made harder by a financial burden, check life insurance rates today.