September 8 is Grandparents Day, and you are probably wondering what kind of gift would show how special they are to you. Buying a gift for your grandparents can be tough, especially when they have experienced so much in their life, and may have the property to match. For this special day, try to spoil them with something that they would normally not buy for themselves. Grandparents are a great support system, and they deserve to feel loved every day, but on this special day, show them a little extra love with these suggestions.
Pamper Them
Who does not like to be pampered? Treat your grandparents to dinner at a new restaurant, somewhere they would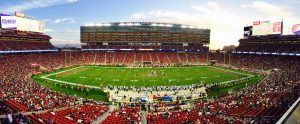 not think to go on their own. You can purchase dinner for two on a cruise ship for the night. Or give your grandparent the relaxing gift of a spa day. Nothing better than to release your worries with a massage, and a fresh makeover!
Take Them Out To Experience Something They Love
Almost everyone has a favorite sports team or something they like to watch like a broadway shows, or museums. Buy tickets for your grandparent's favorite team so they can enjoy a game in person with their favorite grandkid, or take them out for a night at the opera. A good hint on where to go is to take them out to see something live they like to watch on a screen, or listen to on the radio.
Family Portrait
Grandparents love all of their kids and grandkids, so what better gift than a portrait of the whole family? Hire a photographer to capture a portrait and candid moments of the family together. Consider getting a nice frame to go with the photos
Monthly Subscriptions
Have you heard of monthly subscriptions mailed to your house?. These Subscriptions range from things like boxes of snacks from all around the world, horror boxes, make-up boxes, chocolate boxes, mystery boxes, cooking boxes, and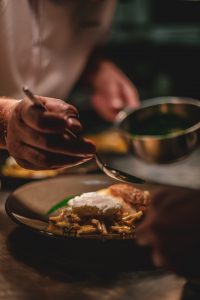 so much more! If your grandparent is into cooking, then a monthly subscription to hello fresh or blue apron, would be a great gift to have sent to their home. These subscriptions provide all the fresh ingredients needed to make a delicious meal that they have likely never tried, with easy step by step instructions. Whatever your grandparent is into, there is a monthly subscription service for it. It is the gift that keeps on giving every month!
An Exciting Adventure
Go hiking, whitewater rafting, fishing in the ocean, kayaking, or travel together. If you can not do it with them, then you can still purchase these kinds of adventures for your grandparents to go on together, by themselves, or with friends. Send them on an adventure they will never forget!
Classes
If your grandparent has always had a particular interest in learning something new then this is the perfect gift. Has your grandmother always wanted to start a garden, maybe your grandfather has a strong interest in cars, there are classes where they can learn everything starting with the basics for any interest they have. Buy them a dance class, a gardening class, a class to learn how to rebuild an engine, or anything that would be exciting for them to learn.
Buying your grandparent a gift does not have to be boring or an anxiety ridden issue. There are so many different things you can get them to show that you love and appreciate them. Even if you cannot afford anything, remember you always have your time to give them. There is nothing more valuable than the memories made together. Besides, spending time with their grandkids (you) expands their lifespan!