Getting your child ready for college can be an exciting and scary time. You're preparing them to leave your home and venture out on their own, and you might be experiencing a whirlwind of emotions as they prepare to separate from you, gain their independence and make new friends. Not only that, but you'll be busy making sure they're fully prepared for this big step; you're probably thinking things like, "Have they packed everything they need? Are they financially ready?" But have you thought about one of the most important things: your child's college's requirements for health insurance? Many people are unaware that their children will need to be insured to attend, and that some colleges even require them to have certain coverage. EZ can help make sure your child is fully covered, either through your health insurance plan, or by helping them find a plan of their own.
College Health Insurance Requirements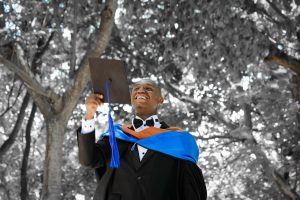 One of the biggest reasons that colleges require students to have health insurance is that it promotes student retention and success. If they get sick or hurt and seek treatment without any health insurance, they will face large medical bills, which could affect their ability to pay their tuition, and could mean that they'd have to leave college before they finish. Colleges want to make sure that students can successfully finish school and not have to drop out because of large medical bills, so they require proof of health insurance. If your child doesn't have adequate coverage, they will need to purchase the college's health insurance policy, which can be quite expensive. Most colleges have this requirement, so make sure to double check the website or call the registrar's office before your child begins their first semester. 
Meeting The College's Coverage Standards
You should be aware that even if your child is on your health insurance plan, the plan will need to meet the college's health insurance requirements, otherwise your child will have to purchase the college's plan. Most college's health insurance policies can cost up to $5,000 annually, so if you want to avoid that expense, or help your child avoid that expense, you will have to show proof that your health insurance plan is comparable to the college's plan. If your plan is not sufficient, your child could find themselves in an unfortunate and frustrating predicament, but there are options: EZ can find you and your child a comparable plan at a more affordable rate! 
Save More Money
Choosing a health insurance policy is a big decision: you want to make sure your child can get proper care when they need it, but you don't want to go into debt – or have them go into debt – because of the premium payments. Our licensed agents can help find the right plan: we work with the top-rated insurance companies in the country, and we will do all the comparisons for you in minutes, as well as sign your child up at no cost. We understand that for parents and college students, every penny counts, which is why our services are completely free! Once we collect some information, we will compare plans and make sure to find your child a plan that not only meets the college's health insurance requirements, but is also cheaper, saving your family money and allowing your child to concentrate more on their college experience.
To get free instant quotes, simply enter your zip code in the bar above, or to speak to a licensed agent, call 888-350-1890.