Buyer's remorse- it happens to the best of us. It can even happen to you after you sign up for a health insurance plan. Now that Open Enrollment has ended and you have signed up for a plan, have you reviewed it and come to the conclusion that you don't really like it? Maybe you felt rushed or pressured into buying a plan before Open Enrollment ended; whatever the case, know that you don't have to stick with that plan. EZ.Insure can help you change plans if you live in one of the states that has an extended Open Enrollment. If you don't live in one of these states, we can help find you another option.
Extended Open Enrollment Periods
The Open Enrollment Period (OEP) is from November 1 to December 15, but some states have an extended OEP. These states are:
California

– Nov. 1, 2020 to Jan. 31, 2021

Colorado-

Nov. 1, 2020 to Jan. 15, 2021

D.C.-

Nov. 1, 2020 to Jan. 31, 2021

Massachusetts

– Nov. 1, 2020 to Jan. 23, 2021

Nevada-

Nov. 1, 2020 to Jan. 15, 2021

New Jersey-

Nov. 1, 2020 to Jan. 31, 2021

New York

– Nov. 1, 2020 to Jan. 31, 2021
During this time, one of our licensed agents can help you change plans. We will review all available plans in your area, compare quotes and coverage, and find a plan that meets all of your needs – and we won't make you feel rushed to choose!
Special Enrollment Qualifying Events
When it comes to health insurance plans, you have two options: a private plan or a Marketplace plan. Private plans, like Marketplace plans,  meet all the requirements of the ACA, such as including pre-existing conditions and providing free preventive care. Also like Marketplace plans, private health insurance plans have to be purchased during the Open Enrollment Period, unless you qualify for a Special Enrollment Period (SEP).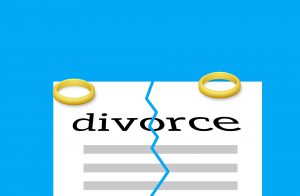 To qualify for a SEP, you must experience a qualifying life event. These events include:
Getting married

Having a baby, adopting a child or placing a child up for adoption or into foster care

Becoming a U.S. citizen

Leaving incarceration

Losing other health coverage due to job loss, divorce, or aging out of a parent's plan

Losing eligibility for Medicaid or the Children's Health Insurance Program (CHIP)

Change in income or household status that affects eligibility for premium tax credits or cost-sharing subsidies

Becoming a member of a Native American tribe
If you have experienced one of these events, speak to an EZ.Insure agent about finding a new plan. 
If your state does not offer an extended Open Enrollment Period, and you have not experienced a qualifying life event that would qualify you for a Special Enrollment Period, you still have options. For example, you can look into a short-term health insurance plan. Not only are these plans affordable, but their coverage is flexible. Short-term plans can be sold year round and can cover you for up to a year, which will provide you with at least some health insurance until the next Open Enrollment Period. Or, if you are happy with your short-term plan, you can re-apply for another short-term plan. Although these plans are not required to cover the 10 essential health benefits that ACA plans are required to, they are good options for those who are looking for convenient and affordable coverage. 
If you are under 30 and qualify for a hardship exemption, then you can sign up for a catastrophic plan at any time. Hardship exemption means that due to financial hardship or other hardships, such as the death of a family member, you are unable to afford health insurance coverage. Many people are unaware that these plans are an option. These plans:
Cover all the essential benefits defined by the ACA

Have high deductibles

Cover at least 3 primary care visits per year before the deductible is met (copays can apply for these visits, but part of the cost will be paid by the insurance company, even if you haven't met your deductible).
Some hardship exemptions include: 
Homelessness

Bankruptcy

Death of a close relative

Utility services being shut off

Eviction

Home foreclosure

A fire or other natural- or human-caused disaster that results in substantial property damage
Beat Buyer's Remorse
Purchasing a health insurance plan that you later regret is not the end of the world. You still have options. If you live in one of the states with an extended deadline, great! You can purchase a Marketplace plan or private health insurance plan through one of our agents. If you do not live somewhere that has an extended Open Enrollment Period, then consider a short-term plan or a catastrophic health plan. You do not have to stick with the plan you currently have and continue to pay monthly premiums for a plan that doesn't meet your needs, or is too expensive. 
Your best bet? Speak to an EZ agent! Our agents are highly trained in the health insurance industry and work with the top-rated companies in the nation. To see all of your options and find out how to save money, simply enter your zip code in the bar above. We will provide you with free instant quotes within minutes. Or to speak directly with an agent, call 888-350-1890.