According to research, postpartum depression affects about one in seven women. It is a serious mental illness, and can lead down harmful roads like experiencing thoughts about taking your own life, or harming your child. The US Food and Drug Administration, FDA, has recently approved a drug targeted to help treat women with postpartum depression. While it hopes to help treat women in as quickly as two days, the drug Brexanolone, sold as Zulresso, comes with great costs.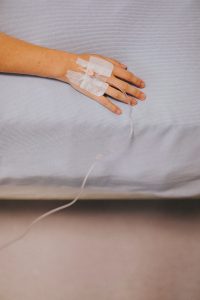 Postpartum depression is usually treated with counseling and medication that can take weeks to work. If not treated properly, PPD can last months, or even years. Clinical studies showed that Zulresso will treat PPD within two days, and improve symptoms for over a month.
The Treatment
The treatment is given as an IV drip over 60 hours. Because it is not a regular oral pill, it has to be done in a hospital or medical center under medical supervision. The clinical studies found some mild side effects, such as headaches, dizziness, loss of consciousness, or excessive sleepiness.
Tiffany Farchione, M.D., acting director of the Division of Psychiatry Products in the FDA's Center for Drug Evaluation and Research stated "Because of concerns about serious risks, including excessive sedation or sudden loss of consciousness during administration, Zulresso has been approved with a Risk Evaluation and Mitigation Strategy (REMS) and is only available to patients through a restricted distribution program at certified health care facilities where the health care provider can carefully monitor the patient."
The Results
The trials conducted in 2016 and 2017 involved more than 200 women who have symptoms of PPD. Some women were given Brexanolone, while others were given a placebo. At 60 hours, 75% of the women who received the drug either had symptoms completely cured, or at least halfway improved.  Among the patients who got the drug at 60 hours, 94% did not relapse at the 30-day followup.
The Costs
Sage Therapeutics Inc. is the drug's manufacturer, and they confirmed that it will cost you roughly $20,000 to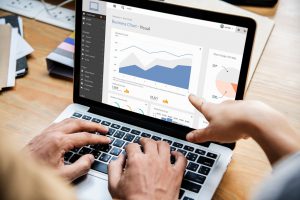 $35,000 per treatment. This does not include the costs of the hospital or medical center. Each vial costs about $7, 450, resulting in almost $35,000 to complete the course of treatment. Although the drug is not yet covered by insurance, Sage Therapeutics said they are working on that aspect. "We've certainly been in encouraging conversations with insurance companies," says Jeff Boyle, a spokesperson for the company. He added that the company expects insurance will cover it because "they recognize the value of this medication."
Dr. Samantha Meltzer-Brody, a professor of mood and anxiety disorders at the University of North Carolina School of Medicine in Chapel Hill, who was a researcher in the phase III trials for the drugs said "My greatest hope is that this increases awareness. What's heartbreaking is the number of women who suffer in silence and do not get the treatment that they need," she said. "People need to reach out and get screened and get treatment, regardless of if treatment is with Brexanolone or not."
Due to the drug's severe treatment, scientists are working on other forms of the drug that will not require being hospitalized. Hopefully, it will be something that people can take orally, and won't cost the price of a new car.