We all witnessed some extraordinary things in 2020: not just a once-in-a-hundred-year pandemic, but also vaccines that were developed and administered in record time. Lockdown started in early 2020, and by late 2020, vaccines had begun rolling out for certain members of the population; the Pfizer vaccine was fully approved by the Food and Drug Administration (FDA) in August 2021, with the Moderna and Johnson & Johnson vaccines remaining authorized for emergency use. Some people have even begun getting Pfizer booster shots, and now the FDA has given the okay for people to begin getting boosters of both the Moderna and J&J vaccines. The FDA has even approved "mix and match" vaccine boosters, meaning that, no matter what shot you originally got, you can choose to change it up and have a different vaccine booster – some experts are even saying it might be beneficial to do so. 
More Boosters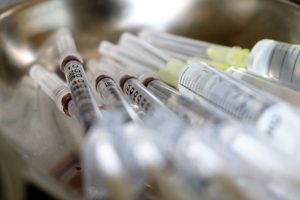 The FDA has authorized vaccine boosters in order to combat any waning effectiveness of the shots that people have already gotten. "Today's actions demonstrate our commitment to public health in proactively fighting against the COVID-19 pandemic," acting FDA Commissioner Dr. Janet Woodcock said in a statement.
"As the pandemic continues to impact the country, science has shown that vaccination continues to be the safest and most effective way to prevent COVID-19, including the most serious consequences of the disease, such as hospitalization and death," she added.
The final ruling by the Centers for Disease Control and Prevention (CDC), in which they endorsed all three of the vaccine booster shots, was given on Thursday, October 21st after they evaluated Moderna and J&J's booster data. 
Mix & Matching
The CDC says that now certain Moderna and J&J recipients can qualify for boosters just like Pfizer recipients, and that Americans can "mix and match" vaccine boosters. In a study published by the National Institutes of Health, all the combinations of boosters were shown to increase antibody levels; the study also noted that Moderna and Pfizer boosters appeared to work the best. All of this means that if one brand of the vaccine gave someone side effects, they can now get another dose from a different brand. 
"Being able to interchange these vaccines is a good thing — it's like what we do with flu vaccines," FDA's Dr. Peter Marks told reporters Wednesday evening. "Most people don't know what brand of flu vaccine they received."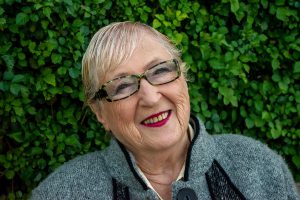 Who Is Eligible For Moderna Or J&J Booster Shots?
For now, the FDA has authorized a third Moderna shot for seniors and high risk people with health issues, which can be administered 6 months after their last shot. The Moderna booster will be half the dose that is used for the first 2 shots, because the lower-dose booster triggers fewer uncomfortable shot reactions such as fever and achiness; this strategy will also leave more vaccine available for the global supply. 
"Now we have twice as much vaccine to go around," Dr. Robert Murphy, executive director of the Institute for Global Health at Northwestern University Feinberg School of Medicine, said in a statement. "That's a big thing. By recommending half a dose, you just doubled the amount of vaccine available. And theoretically there could be fewer side effects with a lower dose."
For those who got J&J's single-shot vaccine, the FDA has said all U.S. recipients, no matter their age, can get a second dose at least two months following their initial vaccination. This is because the J&J shot has shown lower levels of protection than the other 2-shot rival vaccines. 
The authorization of the Moderna and J&J boosters opens up booster doses to the more than 15 million people who have received the J&J shot, and the more than 69 million people who have been fully immunized with Moderna's vaccine.