Searching for the perfect plan can take a long time, and sometimes the search is never-ending. After some time, or due to time constraints, people will just settle with something to end the frustration. In reality, they might have just cost themselves hundreds of dollars a year. 
Settling for a plan can result in misinformation regarding plan costs and coverage. You might receive some quotes that are not accurate, but instead are ballpark numbers for your premiums, etc.
Do not be fooled by other agents, or get caught up by companies promising to save you money. The reason EZ.Insure was created was to help people with the insurance process. Businesses take advantage of others, and their information is often sold. That's unacceptable.
So we created an air-tight way for you to get accurate quotes on all the plans within your area, with one of our trained licensed agents, and even sign you up when you are ready–for free. You might be curious at this point about how we actually save you money.
Time Is Money
The longer you waste looking for a perfect insurance plan, the more opportunities pass you by. Prices change, and you might overlook some quotes or plans. It can be stressful and time-consuming. We eliminate all of that by finding you ALL of the available plan quotes in your area in seconds. 
Did We Mention It's Free?
Yes, free. Our services are all at no cost to you. From the quotes you receive, the agent you speak with, to the sign-up process. All free.
No Obligation
When using EZ.Insure, you can cancel your plan at any time. You can even cancel during the underwriting process, and up to 10 days after you receive your policy. Insurance companies will not charge you until you are approved. Most importantly, you are not obligated to buy a plan until you are ready. You can utilize your personal advisor as much as necessary, to search and compare plans without any obligation to purchase until you are certain you found the right one.
Expanded Choices
EZ.Insure provides a wide selection of plans in your area so you can make the most informed decision for your healthcare needs. We do not benefit from whichever insurance company you choose to use. Our main goal is to provide you with plans from financially secure companies that provide the best service to their members. With all the plans we have to offer, you are sure to find one that meets your personal needs.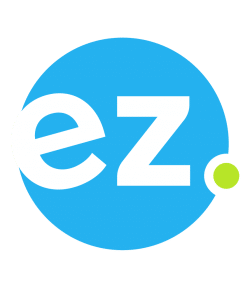 We also help you find plans with great benefits that cost less, even if you already have coverage. With our agency, you are guaranteed to save money. Don't jump around from site to site trying to figure out the best price and plan. This can take up a lot of time, and cause you to get misinformed. You might end up signing for a plan without knowing all of its details, including hidden fees, and then be surprised when you receive an unexpected bill. 
At EZ.Insure, we provide accurate, quick, and easy quotes within seconds. We make sure you work with one(and only one) agent who is there to make your life easier. Our purpose is to provide the best products and services at a fair price. To get started, enter your zip code in the bar above, or to speak with an agent, call 888-350-1890, or email replies@ez.insure. Do not get scammed or overlook something as important as insurance. We will take care of it for you, for free.