Open Enrollment for health insurance has begun. This period gives employers and employees the opportunity to change their benefit options, and many companies use this time to review their employees' health insurance plans to see if they can find ways to save money or improve coverage. The opportunity for business owners to save money during Open Enrollment is especially important this year because the coronavirus has hit many companies hard financially. Now is the time to speak to an EZ agent to see if you should renew your current plan or switch to a more affordable plan that offers just as many benefits. 
As you review your options, you also have to be aware of any legal changes affecting the design and administration of your current plan or any other plan you choose. Go through the following checklist, share it with your employees, and use it to help you choose your plan for the coming year.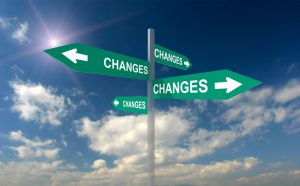 Plan Design Changes
Healthcare plans and the rules surrounding them change every year. The cost of your plan may go up, so you need to be aware of changes to your costs. But you also need to be aware of changes to certain limits in your plan. Some changes to know for 2021 include:
Affordable Care Act (ACA) affordability standard

– The affordability percentage for 2021 is 9.83%. Employer-sponsored coverage for next year's plan will be considered affordable under the employer shared responsibility rule if the employee's required contribution for self-only coverage does not exceed 9.83% of the employee's household income for the tax year.

Out-of-pocket maximum

– The annual out-of-pocket maximum limit for 2021 is $8,550 for self-only coverage and $17,100 for family coverage.

FSA contribution limit

: This has not been announced yet, so watch for IRS guidance on the FSA contribution limit for the 2021 plan year.

High deductible health plan (HDHP) and health savings account (HSA) rules

for 2021:

HSA

contribution limits: $3,600 for individuals and $7,200 for families

HDHP minimum deductible: $1,400 for individuals and $2,800 for families

HDHP out-of-pocket-maximum: $7,000 for individuals and $14,000 for families
Make sure to confirm that your plan's out-of-pocket maximum complies with the ACA's limits for next year. If you offer a HDHP, make sure that the plan's deductible and out-of-pocket maximum are also in compliance with next year's rules. Remember  to communicate these changes to your employees. 
You should provide certain benefits notices to your employees during the Open Enrollment Period. Benefit notices that you should review and provide to your employees include: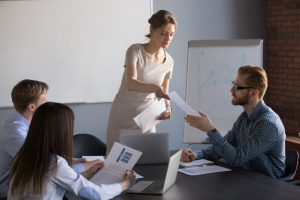 Summary of Benefits and Coverage

– The ACA requires healthcare plans and health insurance issuers to provide a summary of benefits and coverage to enrollees. This has to be given to your employees who enroll or re-enroll during Open Enrollment.

Summary Plan Description (SPD)

– Plan administrators have to provide a SPD to new participants within 90 days after plan coverage begins. In addition, any changes that are made to the plan should be communicated to employees in an updated SPD booklet.

COBRA General Notice

– Group health plan administrators have to provide an initial COBRA notice to new participants and certain dependents within 90 days after plan coverage begins. It can be included in the SPD.

Grandfathered Plan Notice

– If you have a grandfathered plan, then make sure that you provide any information about the plan's status and any changes to the plan. 

Children's Health Insurance Program (CHIP) Notice

– Group health plans that cover residents in a state that provides assistance subsidies under a Medicaid plan or CHIP have to send an annual notice about the available assistance to all employees residing in that state.

Notice of Patient Protections

– This notice needs to be provided if you are offering non-grandfathered group health plans that require designation of a participating primary care provider. If a non-grandfathered plan requires participants to designate a participating primary care provider, the plan or issuer must provide a notice.

Individual coverage HRA (ICHRA)

– This applies to employers who sponsor ICHRAs for specific classes of employees, or all employees. You must provide the written notice to each participant at least 90 days before the beginning of each plan year.

HIPAA Privacy Notice

– Employers with self-insured health plans are required to maintain and provide their own Privacy Notices. Special rules apply for fully insured plans. Under these rules, the health insurance issuer, and not the health plan itself, is primarily responsible for the Privacy Notice.

Wellness Program Notices-

There are 2 notices that you will need to provide employees if you offer a workplace wellness program:

HIPAA Wellness Program Notice

– HIPAA imposes a notice requirement on health-contingent wellness programs that are offered under group health plans. Health-contingent wellness plans require individuals to satisfy standards related to health factors (for example, not smoking) in order to obtain rewards.

Americans with Disabilities Act (ADA) Wellness Program Notice

– Employers with 15 or more employees are subject to the ADA. Wellness programs that include health-related questions or medical exams must comply with the ADA's requirements, including an employee notice requirement.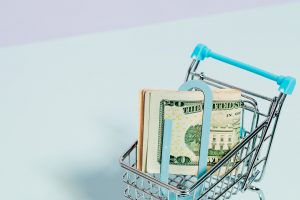 Finding An Affordable Plan
Whether you are considering renewing your current group plan, or finding a new plan or insurance company to work with, you will have to do some researching and comparing. There are hundreds of group insurance plans to compare in order to find the one that best suits you and your employees. By combing through these plans, you will be able to save hundreds, and maybe even thousands of dollars a year! The first step in figuring out what kind of plan to look for is to conduct an employee health survey.
Next, you should speak to an EZ agent. It can be time consuming to sit down and compare plans, and with Open Enrollment coming to an end soon, the whole process can become overwhelming. Running a business means that you have a lot on your plate, so let EZ.Insure do all the work for you. You can speak to one of our agents free of charge. They will ask you questions regarding your budget and employees, and will then begin comparing quotes. EZ will present you with the best option that will offer the most benefits and savings. To get instant quotes, simply enter your zip code in the bar above, or to speak directly to a licensed agent, call 888-998-2027.