It is one of the most dreaded words that someone can hear at the doctor's office: cancer. When facing a diagnosis of this disease, a lot of people's minds will race as they begin to worry about treatments, prognosis, and their family. But they will also, unfortunately, have to think very seriously about the financial impact of their illness. Since 1 in 2 men and 1 in 3 women will find themselves in this situation, it may make sense for you to offer cancer insurance to your employees.
The Cost of Care
While it's hard to accurately estimate the average cost of cancer treatment, AARP puts the average cost at $150,000. Chemotherapy can run anywhere from $1,000 to $12,000 per month, radiation can cost upwards of $9,000 per month, and other treatments like immunotherapy can add $10,000 – $12,500 per month. 
Eleven out of the twelve cancer drugs approved by the FDA are priced at at least $10,000 per month. Even with the typical group health insurance plan, an employee with 25% coinsurance would have to pay $2,500 for a cancer drug that costs $10,000 a month. According to the U.S. Bureau of Labor Statistics, the average monthly salary for U.S. workers is $3,600. If this is the case, then employees hit with a cancer diagnosis could be facing bills that are 70% of their monthly income. 
AARP puts the estimated yearly out-of-pocket costs of cancer at around $4,000, and some groups put that number at upwards of $20,000. Unfortunately, these aren't the only costs that those battling the disease will face. Surveys have shown that 50% of cancer patients were financially impacted by travel costs related to their disease, while a quarter cited hardships due to lost wages. All of this can lead to patients skimping on drugs, falling behind on bills, and struggling to feed their families. 
How Employers Can Help: Offer Cancer Insurance
There is a way employers can offer some peace of mind to employees worried that a cancer diagnosis could upend their lives. Cancer insurance is a supplemental policy that helps cover additional expenses that aren't covered by a typical group health insurance plan. Costs to the employee will vary by age, location, etc but on average they will pay from $8 – $100 a month on top of their normal premiums. 
Types of Cancer Insurance Policies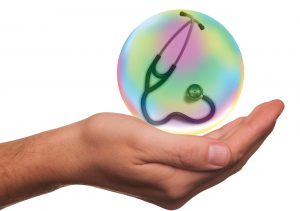 There are various options that you and your employees can choose from. The main types of cancer insurance policies are: 
Expense-incurred policy

: a policy that pays a percentage of all covered treatments. These plans usually have a maximum dollar limit. Most of these plans require you to pay out of pocket, and will reimburse you.

Indemnity policy

: similar to expense-incurred policies, except each treatment has fixed payout limits.

Lump-sum cash

: with this policy, insurers will pay out a predetermined amount of cash, which can be used by the beneficiary in any way they choose. 
While the first two types of policies can be helpful in mitigating the overwhelming cost of cancer treatment, a lump-sum cash policy is the most flexible, as the money can be used for anything. Other plans will cover, to varying degrees, such cancer-related costs as: 
Copays and

deductibles

Procedures and treatments

Doctor and hospital care

Travel and lodging

Everyday expenses (mortgage/rent, childcare, groceries, utilities)
As an employer, you may want to consider offering cancer insurance to your employees as an add-on benefit. Employees who feel they are at higher risk of being diagnosed with the disease, or have families dependent on their salaries, will appreciate being given the choice to expand their coverage. 
It is also important to remember that cancer costs working age adults $94 billion a year in lost wages, and cancer patients are 2.5 times more likely to declare bankruptcy as healthy people. It makes sense to offer protection to your workforce, especially since cancer insurance is relatively affordable as compared to other types of benefits.
If you need help with any aspect of offering health insurance benefits to your employees, EZ.Insure can help. Whether it be questions on what plan will work for your company, how much plans are in your area, or how to compare plans, we can do it all for you . Call 888-998-2027 to speak directly with one of our agents, or enter your zip code in the bar above to get free instant quotes. We will never sell your information to telemarketers as others do.