Whatever type of business you're running, if you're trying to get noticed, it probably feels like you're also in the tech and publishing businesses. You're creating content, posting on social media, building an engaging website…and, while those are all great ways to help boost your brand, they definitely have their limitations. One way to get around those limitations and bring your connection to your customers (or potential customers) to the next level? Consider creating an email newsletter to stay in touch and keep your customers coming back for more. If you're thinking it's too techy or time-consuming, that's not the case – getting it done yourself is totally doable, and worth it for the business growth that could follow! 
Why An Email Newsletter?
So what are the limitations to things like social media and your business' website that we mentioned above, and how can an email newsletter help you get around them? Well, think of it this way: you don't own Facebook or Twitter, and you have no control over their algorithms and the reach they're allowing your business. In other words, you don't know when and if you're going to pop up in your followers' news feeds – so why not build your own audience? In addition, not everyone checks everything on their feeds everyday, while they do generally check their email multiple times a day, so having a direct line to their inbox should get you more attention than if you were just posting on social media. 
As for your website, did you know that more than 75% of people visiting it today will never find it again? It's not your fault – the internet is just a massive place, filled with content! That means you can have the most beautiful website with the most seamless buying experience, but you still have to find a way to get people there and keep them coming back. Email newsletters are a proven way to do this: in fact, one study found that more than 44% of email recipients have made at least one purchase because of an email they received from a business.
To break it down, sending out an email newsletter can achieve the following objectives:
Promoting your product or services
Updating your customers on your business' latest news
Getting your best content directly to your customers
 Building customer loyalty
Generating recurring traffic to your website (or blog)
Sounds good, right? So where do you even start? Well, let's start at the beginning, and make a plan; from there, you can move on to building up your subscriber list and crafting your actual emails.
Defining Your Objectives
Before you start crafting your first email newsletter, you should make sure you have clear goals and a strategy for it. Take the time to really think it through by asking yourself the following questions:
Who is my target audience? –

Think about who you'll be sending the newsletter to, and what their needs are.
What are the goals of my newsletter? –

Are you trying to increase your sales, generate more website traffic, deepen your customer connections, or build up a loyal following for your content? 
What am I going to send to my subscribers? This depends on your goals: for example, if you want to increase sales, include promotional deals in your emails. Or, if you're looking to build up a loyal following, send out exclusive content; you can also keep your customers in the know with updates about your business.
How frequently should I send out my newsletter? –

You can choose to send out your newsletter weekly, monthly, or quarterly.
What are my customers getting from my newsletter? –

Make sure there is enough value in your newsletter that it doesn't just end up as more "noise" in your customers' inboxes.
Building Your Subscriber List
Having a clear strategy and great content won't mean a thing if you don't have any subscribers! Fortunately, many customers actually want to hear from you: according to one study, 48% of customers said that they would like to get email updates from their favorite brands. So how do you go about building up a subscriber list? Well, if you've got a brick and mortar store, there's always the old-fashioned way: a piece of paper and a pen, plus a polite request to your customers to leave their email address. But that won't work for every business – and even if it is feasible for your business, it definitely won't give you the reach you need. You'll need to:
Create a compelling email opt-in form for your website –

Make sure your form is clear about the value you're offering with your newsletter, and also make sure that it's as easy as possible to sign up (only require an email address and maybe a first name, for example).
Place the signup form strategically on your website –

Try putting a link in your header or footer; you don't want to make your signup form too obtrusive, or customers will navigate away from your site too quickly, which will hurt your search engine rankings.
Remind people to sign up for your newsletter in your content – If someone is engaging with your content, they'll see the value in it and will be more likely to sign up for your newsletter.
Link your sign-up to your social media accounts –

You can schedule a recurring Tweet/Facebook post to promote your signup, and can even add a signup form as an extra tab on your Facebook profile. 
Use a lead magnet –

Use the power of instant gratification by offering your customers a discount code, free exclusive download, content upgrade, entrance into a

viral

giveaway, etc for signing up. 
Picking an Email Marketing Service
If you're wondering how you'll actually fire all of your email newsletters out into the world to your subscribers, the answer is: you'll need an email marketing service to do the heavy lifting for you. These services, many of which offer free trials, allow you to collect email addresses in one place and send out mass emails to them. There are tons to choose from; some of the most popular include:
Each of these services has a different layout and different steps to follow, but all generally include templates for creating attractive newsletters and are fairly intuitive, so you'll be able to get through the process no matter how tech savvy (or tech-phobic) you are. Just make sure that, whatever template you use, it looks good on a mobile device: according to a 2018 study, 46% of people opened email newsletters on their mobile devices, which is 30% higher than the number of people who opened them on a desktop.
Creating a Welcome Email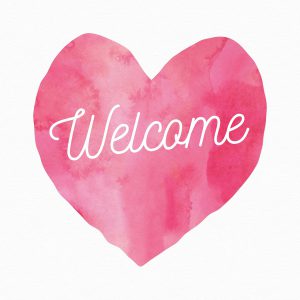 How do you get customers hooked once they're subscribed? A good way to start is by sending out a compelling welcome email to every subscriber – after all, studies have shown that welcome emails have an average open rate of 50%, which is higher than for any other email you'll send. You have the option to set this up in your account with your email marketing service, and in this email you should: 
Thank your customers for sharing their info with you
Briefly introduce your business
Let them know what to expect from the newsletter, including how often they'll be receiving it
Include whatever incentive your promised them (if applicable)
Direct them to the most useful content on your website
There's lots of technical things to think about when getting your newsletter ready for sending, but don't forget about the creative part! When crafting your actual newsletter, you'll want to:
Adapt your design to match your brand identity –

Remember to include your logo front and center, and use

colors

and designs that match those of your website.
Use an "inverted pyramid" writing style –

Most people have short attention spans, so when writing your newsletter, you should start with the most important information first.
Have a clear call to action –

Make sure your clickable call to action button stands out: use a different color, strategically place it, and include strong action words to encourage readers to click on it, and make sure readers know which button to click to take them where they want to go.
Staying Out of the Spam Zone
When you're ready to let your email newsletter loose on the world, you've still got one more thing to think about: making sure your recipients actually see your emails, and we're not just talking about getting their attention with your design and content. You'll have to make sure that your email newsletters stay out of your recipients' spam folders; after all, spam detection and prevention has gotten much better and more sensitive (90% of emails in 2012 were spam, while that number was reduced to 58% by 2018), so you need to make sure you: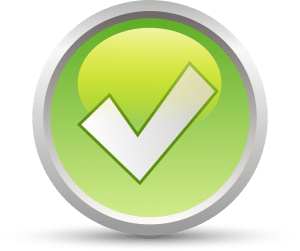 Use double opt-in –

Make sure your customers really want to receive your emails by verifying their email address after they sign up.
Send your emails from a business address
Ditch the misleading subject lines –

Avoid anything that could be reported as spam, including phrases like, "Urgent! Action Needed!", "Thanks for Your Order," and "You've Won a Prize!"
Follow all rules, guidelines, and laws surrounding spam –

In order to be considered legit, you'll need to provide all necessary information in your emails, including your email address, complete physical address, and an unsubscribe link.
So there you have it: with a little thought and a lot of help from some excellent, readily available technology, you can create email newsletters that will increase the reach of your business and get you on the road to some serious growth! Just don't forget to perform an analysis to see which parts of your newsletter received the most clicks, and which contributed most to your goals, so you can get the most reward for your effort.