An eating disorder is a mental illness that involves abnormal eating, whether not eating at all, binging and purging, or overeating. Eating disorders impact a person's mental and physical health negatively. According to the National Eating Disorder Association, over 30 million Americans have some sort of eating disorder. It affects people of all ages, sizes, and race, and can be heritable. Every 62 minutes someone dies from a result of an eating disorder, making it the highest death rate among mental illnesses. People may display a combination of symptoms, or only one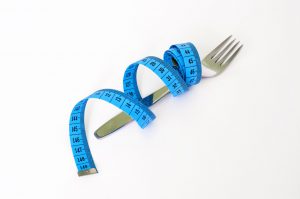 symptom, while some people may not show any signs at all. Find out the warning signs and symptoms of an eating disorder so you can get the proper help for yourself or a loved one before it worsens, possibly leading to death.
Anyone can develop an eating disorder, including children. Kids are 7-12 times more likely to develop an eating disorder if a parent, sibling, or relative has an eating disorder. Other stressors such as bullying, and chronic illnesses make people more at risk. Eating disorders not only make a person deficient nutritionally, but it can bring on depression and anxiety. Sometimes an eating disorder can disguise itself as other things. So what are the signs of an eating disorder?
Signs of Eating Disorder
The earlier you detect the signs, then the higher your chance is of treating the disorder. Signs to look for are:
Physical Signs
Dramatic weight loss

Fainting or dizziness

Not sleeping well

Low energy

Feeling cold all the time, even when it is warm out

Stomach cramps (constipation, acid reflux, etc.)

Difficulty concentrating

Dry skin

Dental issues such as erosion, cavities and tooth sensitivity

Weakness of muscles

Disturbance or loss of menstrual cycle in women

Decreased libido in men

Wounds take longer to heal
Psychological/behavioral Signs
Expressing excessive body dissatisfaction

Dressing in layers or baggy clothes to hide weight loss

Preoccupied with eating food, weight, calories, and dieting

One of the signs of an eating disorder is the constant need to exercise.

Feeling irritable around meal time, or denies feeling hungry

Using food for comfort

Using food as a punishment

Vomiting frequently

Using laxatives, enemea, diuretics, and appetite suppressants

Compulsive need to exercise

Comments a lot about feeling fat

Binge eating

Eating in private

A need for control

Obsessive rituals with food such as eating slow, and cutting food into small pieces
While a lot of these signs may seem normal, it is something to consider if you or someone you know exhibits one or more of the mentioned signs. If so, seek medical and professional help for yourself or a loved one. If you have an instinctive "gut" feeling that someone might have an eating disorder, then chances are you are probably right. Follow your instincts and seek help. The quicker you recognize the signs of an eating disorder, the more success you have of treating it.