If you have health issues or engage in certain behaviors, like smoking, trying to find a great life insurance policy can seem daunting. Most insurance companies require a medical exam to qualify for a policy, and most will ask you questions about your lifestyle and medical history, so they will know how healthy you are, and if you are a smoker. But what if you use e-cigarettes? Whether you smoke traditional cigarettes or e-cigarettes, you can expect to pay slightly higher rates than non-smokers. But don't let that scare you off, you can find an affordable life insurance policy even if you are an e-cigarette user. 
What Are E-cigarettes?
Electronic cigarettes, or e-cigarettes, have become popular with a lot of smokers, especially those looking for a way to smoke fewer traditional cigarettes. While many people believe that smoking e-cigarettes, or "vaping," is less of a health hazard than smoking traditional tobacco cigarettes, the jury is still out on the health effects of this type of smoking. Most e-cigarettes still contain nicotine, an addictive drug, and they can affect your cardiovascular system, your lungs, and your respiratory health over time. This means that e-cigarettes are still considered to be a form of "tobacco use" in the eyes of health insurance companies. 
How E-Cigarettes Affect Life Insurance Rates
Life insurance companies consider anything harmful to your health as a risk when it comes to insuring you, so using e-cigarettes will affect your life insurance rates. But, because using e-cigarettes is not considered the same as smoking traditional cigarettes and using tobacco, life insurance companies are starting to offer better ratings and lower premiums for people who use e-cigarettes compared to people who smoke traditional cigarettes. Some insurers, but not all, will even place people under a non-smoking category if they only use electronic cigarettes.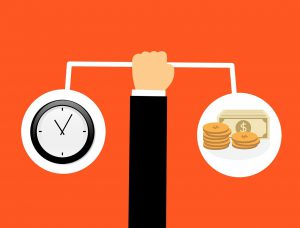 In fact, all life insurance companies have different ways of rating smokers. For example, some life insurance companies will allow you to begin your policy at a non-smoker rate for three years, and if you have quit smoking after the 3 years are up, you can continue to pay the same rate. If you continue to smoke, though, you will most likely have to pay a slightly higher rate. Not all insurers allow you to do this, but most will allow you to retake your medical exam and reclassify into a better health class if you have quit smoking for at least a year. 
If you're looking for term or permanent life insurance, the best way to find an affordable policy is to compare all of your options. But if it turns out that you can't find affordable permanent or term life because of your history of using e-cigarettes, you can also look into guaranteed issue life insurance. You can get guaranteed issue life insurance regardless of your health, because you won't be required to take a medical exam or answer any medical questions. Just be aware that these plans typically offer lower coverage amounts. 
Your family has financial obligations that will not go away when you are gone; they will need your help more than ever with their expenses, and the last thing you want them to worry about is money while they are grieving. There are many great affordable life insurance options to choose from that will provide enough money for your family, for a low monthly price. The best way to find the right life insurance policy for you and your specific needs is by working with an agent who specializes in life insurance. We have provided the top life insurance companies in the nation below; each offers hassle-free assistance and the most competitive rates. Always check multiple sites to make sure you have bargaining power and know the advantages of each company. Make sure a hard time isn't made harder by a financial burden, check life insurance rates today.