Your driving record may not seem like a big deal, but it can affect your life in certain ways. For example, if you have accumulated points on your license, the price of your car insurance will go up – but did you know that your driving record can also impact the price of your life insurance policy? One of the things that life insurance companies will look at when determining how much of a risk you are to insure is your driving record. If you seem like a high risk, your premiums will be more expensive, and some life insurance companies might deny you coverage altogether. On the other end of the spectrum, if you're a great driver, you might be able to get lower rates.
Life Insurance & Your Driving Record
When you apply for a life insurance policy, life insurance companies will request a copy of your driving record, or your motor vehicle report (MVR). The report will most likely include your driving record from the last 5 years, but some reports can go back 10 years or more, depending on the severity of the violations on your record. Once they have this record, they will assess your risk based on your violations, but generally, they will not use speeding tickets from 5-10 years ago against you.
What If You Have Had a DUI/DWI?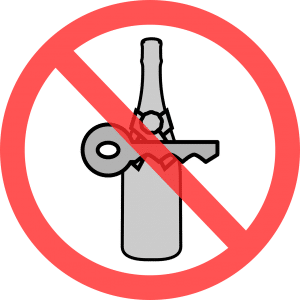 Having a DUI/DWI on your record is one of the biggest red flags for life insurance companies, mainly because being under the influence while driving can lead to an accident, resulting in your death or the death of others. But if you have a DUI or DWI on your record and are wondering if it will be used against you when buying a life insurance plan, the answer is it actually depends on when you were charged with the violation. If you have had a DUI/DWI in the last 5 years, you will either be denied coverage or you will have to pay more in premiums. But it really depends on the life insurance company, since each offers different plans, coverage, and rate options, and each assesses risk differently. That's why it's so important to compare different plans from different life insurance companies!
What If There Are Minor Violations On Your Record?
DUIs are taken very seriously by life insurance companies, but what about other less serious marks on your record? Speeding tickets, minor accidents, and other minor infractions might not be held against you as much as other more major violations when purchasing life insurance. Once again, when it comes to rates and how each life insurance company evaluates driving records, it typically depends on the specific company. 
If you want to get ahead of the game when applying for a policy, you can request a motor vehicle report from your state's DMV, review it, and then fill out your life insurance application truthfully. If you don't include this information, the life insurance company could end up denying your application or your family's claim and death benefits after you pass away. 
You Have Options
If worst comes to worst and you are denied life insurance because of your driving record, you do have other options. You can opt for a no medical exam life insurance policy: with one of these policies, you will not be asked medical questions and the insurance company will not review your driving record. These plans will have higher rates and lower coverage amounts, but you will be able to provide your family with life insurance even if you have no other option for traditional life insurance policies. Also, don't give up: if you have been denied coverage, you can always apply for life insurance again after some time has passed. 
Even if you don't have a stellar driving record, all hope is not lost. You can still get a great life insurance policy, all you need to do is compare plans from different life insurance companies. The best way to find the right life insurance policy from a company with great ratings is by working with an agent who specializes in life insurance. We have provided the top life insurance companies in the nation below; each offers hassle-free assistance and the most competitive rates. Always check multiple sites to make sure you have bargaining power and know the advantages of each company. Make sure a hard time isn't made harder by a financial burden, check life insurance rates today.