More than likely, you have a bunch of contracts that you allow to renew each year, like your cell phone bill, car insurance, internet, etc. and you don't even think twice about it. Sometimes it's just easier to allow things to renew without reviewing them, or maybe you just simply forget about reviewing all of these contracts before they renew. This might be especially true for your life insurance policy: odds are you've probably only reviewed it once or twice within the first year or two of having it. But as your life changes, there may be times when your financial needs change, so it is recommended that you review your life insurance policy on an annual or biannual basis to see if any of the following changes are going to impact your policy in any way.
Administrative Changes You Might Need To Make
Take a look at your life insurance policy and check if there are any administrative changes that need to be made to it, such as: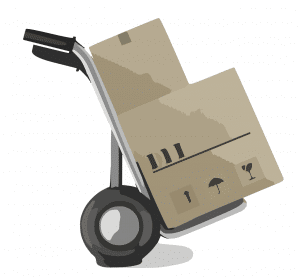 Address or contact information changes
Have you recently moved, or have you changed your phone number or email address? It's important to make sure that all of that information is up-to-date, so your life insurance company has a way to contact you in case there's any change in your policy, and so that you receive your bill without any issues. If you forget to make these changes and a bill goes to your old address or you get notifications on your old cell phone number, you risk your life insurance policy lapsing.
Bank account changes
If you are like most people,  you pay your bills on autopay linked to your bank account. If you forget to update this information, your premiums will not get paid, and your policy will lapse.
When you first purchase your life insurance policy, you will have to choose a beneficiary to receive your death benefit in the event of your passing. Sometimes things change: for example, if you and your spouse get divorced, you will want to change your life insurance beneficiary to your children or someone else, to ensure that the proper person receives your death benefit. 
Policy Changes You Might Need To Make
When it comes to your policy, you might decide at some point that you need more coverage or less coverage. The life changes that could trigger a change include:
Change in income
Whether you have an increase in your income or a decrease in your income, it is important to take a look at your life insurance policy and make sure that it is still affordable, works for you, and will provide enough coverage for your family. If you do get a raise in your income, your expenses will likely go up as well, so you'll need to make sure that your coverage will meet these added expenses when you pass.
If you grow your family,  you will have more financial responsibilities and should consider increasing your coverage to provide financial stability for your child as they grow, especially if you want to help with college when they are older. 
Health improvements 
If you bought a life insurance policy when your health was not at its greatest, your rates could be high because of your health conditions. But if your health gets better over time, you can save money on your monthly premiums by providing proof of these improvements. For example, if you were a smoker when you first bought your policy, but later quit smoking, and keep it up for 6 months to a year, you can provide this information to your life insurance company and start saving money.
On the other hand, if your health takes a turn for the worse, you should also consider reviewing your life insurance policy. Declining health will not raise your life insurance policy rates, because once you purchase a policy, your rates are locked in. But if your health begins to deteriorate, you might want to add riders onto your policy, such as a terminal illness rider, or you might want to increase your death benefit coverage. 
Reviewing your life insurance policy before it renews automatically can help you save money and ensure that your family is properly covered in the event that you are no longer around. Once you review your policy, and you come to the conclusion that you need more coverage, or would like to convert from a term life insurance policy to a permanent life insurance policy, it is important to begin researching plans to find the right one for you. 
The best way to understand how life insurance works, and find the right policy for you and your specific needs, is by working with an agent who specializes in life insurance. We have provided the top life insurance companies in the nation below; each offers hassle-free assistance and the most competitive rates. Always check multiple sites to make sure you have bargaining power and know the advantages of each company. Make sure a hard time isn't made harder by a financial burden, check life insurance rates today.