According to the National Coalition Against Domestic Violence (NCADV), around 20 people are physically abused every minute in the United States by their partners. That equates to over 10 million women and men each year. During the recent pandemic, domestic abuse reports rose by over 100,000 cases in just two months.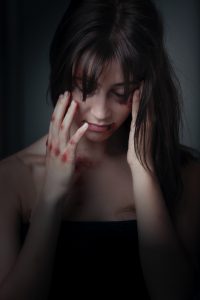 Each of these statistics is someone who might face the difficult situation of picking up and starting over, finding a new place to live, finding a job, repairing  their credit, and getting health insurance. Health insurance may not be the first thing people think of when they think of the things that survivors of domestic violence need, but it is extremely important. Domestic violence survivors battle psychological and emotional scars and even PTSD stemming from their experiences. They need health insurance to get treatment, and for their children.
Up until 2014, being a survivor of domestic violence was actually considered a pre-existing condition. This meant anyone who had a documented history of this type of abuse could be denied insurance during the underwriting process, or could have to pay a lot more for their policy. Now, the ACA allows any domestic violence survivor to get health insurance at any time without worrying about being denied or paying extra.
The Definition of Domestic Violence
According to the NCADV, domestic violence can include any of the following:
Physical abuse

– hitting, biting, slapping, battering, shoving, punching, burning, cutting, etc. This also includes denying someone medical treatment, and/or forcing drug/alcohol use.

Sexual abuse

– being forced into having sexual contact or sexual behavior without consent. This includes marital rape, and physical violence after sex.

Emotional abuse

– making the victim feel worthless or lowering their self esteem by criticising and name-calling. 

Economic abuse

– making someone financially reliant on their abuser. The abuser takes over financial resources or keeps the victim from accessing funds. It also includes being kept from going to school or work.

Psychological abuse-

using fear and intimidation tactics such as threatening to physically hurt themselves, the victim, children, or loved ones.

Threats
Stalking and cyberstalking

 
If you or someone you know is experiencing domestic violence, you can call the National Domestic Violence Hotline at 1-800-799-SAFE (1-800-799-7233) or 1-800-787-3224 for anonymous, confidential help. If you are in immediate danger, call 911.
Getting Insured After Escaping Domestic Violence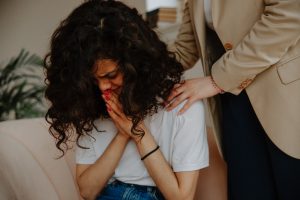 All ACA-approved plans must cover essential health benefits including mental health services for domestic violence survivors. This includes counseling and screening for domestic violence. Survivors of domestic violence are eligible for a Special Enrollment Period (SEP), which gives survivors a 60-day window outside of the annual Open Enrollment Period to sign up for a Marketplace plan. This Special Enrollment Period is available to both men and women, whether or not they are still married to their abuser, and no documentation is required to prove domestic violence.
If you are living at or below 138% of the federal poverty line, you will qualify for free Medicaid coverage. If your income is not low enough to qualify for Medicaid, but low enough that you cannot afford a Marketplace plan, there are subsidies available to help you. 
Getting out of an abusive relationship takes a lot of courage and strength, and it can leave long lasting scars. Looking for health insurance, or worrying about getting treatment for you and your children can just bring on more stress. EZ cares and knows the importance of getting the healthcare you need for your recovery. We will provide you with an agent who will go over all the plans and find subsidies for you so you can find an affordable plan for yourself and your children. Our services are completely free, because we  want to help you get insurance without the stress. To get free quotes, enter your zip code in the bar bove, or to speak to one of our trained agents, call 888-350-1890.