When a loved one passes away, the last thing on your mind is your health insurance plan. But once you are ready to look into it, you might find that, unfortunately, there isn't a lot of information about what to do with your plan after someone passes away. You should know that the death of either the policy owner or a dependent will affect your health plan. The plan might no longer meet your needs or could be too expensive for you to afford on your own; it could even be cancelled due to non-payment if you cannot afford it.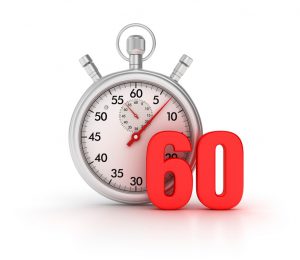 You do have the opportunity to change your plan, though: the death of the policy holder (or a dependent) is considered a Qualifying Life Event and will open up a Special Enrollment Period for you. This means that you will not have to worry about the affordability of your plan or about losing your health insurance coverage amid the tragedy. It is important to know all of your options so you can make the best decision about your healthcare plan. 
What Is a Special Enrollment Period (SEP)?
In most cases, you can only change your health insurance plan or purchase a new one during the Open Enrollment Period from November 1 through December 15. Outside of the OEP, you can no longer enroll or change your plan unless you experience a life event that qualifies you for a Special Enrollment Period. If you do experience a qualifying life event, you will have 60 days from the event to enroll in a plan. If you miss the 60 day window, you will have to wait until the next Open Enrollment Period.
Death Of A Policy Owner/Spouse
Having health insurance is important for you and your family, and it does not have to end with the unfortunate loss of your spouse. If you were on your spouse's individual health insurance (NOT an employer-based plan), you can keep your policy even after the passing of your spouse. But if the plan is too expensive and you do not qualify for any subsidies, you can shop around for a new plan. The death of your spouse qualifies you for a Special Enrollment Period, so you will be able to shop for a new plan, or change your existing coverage. You will have 60 days after the death to purchase a plan. 
If your spouse passes away, and you were on their employer-based plan, you can  look into COBRA insurance through your spouse's employer. With COBRA health insurance, you can keep the plan you had through your spouse's employer for 36 months. One thing to be aware of is that you will need to pay 100% of the plan's premiums, plus a 2% administrative fee. This means that you will be paying more for the same coverage, because your spouse's employer will no longer pay a portion of the monthly premium.
Remember, you do not have to stay on your late spouse's employer-based insurance plan. It is just an option to continue coverage, if need be. You can also decide to shop for a new plan on the Marketplace or through a private insurer. 
Death Of A Dependent
The death of a dependent also qualifies your family for a Special Enrollment Period, as long as the dependent was on your health insurance plan. This applies even if your dependent did not contribute any income to your household. As with any qualifying life event, you will have 60 days to enroll in or change your health insurance plan after the death.

 Losing a loved one is a tragic time that brings up not only a lot of emotions, but also a lot of questions. One of the questions you might have after dealing with the grief is what will happen to your health insurance coverage. Fortunately, you will have the opportunity to find a plan that meets your family's needs during the 60-day Special Enrollment Period window. 
EZ.Insure cares about you and wants to make the process of staying insured as easy as possible for you during this tough time. One of our licensed agents will compare plans within your area, and review all available options to find the best and most affordable plan for your family. You will not have to worry about health insurance because we will guide you and help you to figure it all out. Our services are always free, because we just want to help you. To get started, simply enter your zip code in the bar above, or to speak to an agent, call 888-350-1890.