Fraudsters can make a lot of money off of Medicare fraud, which poses a big problem for Medicare enrollees and taxpayers alike. If thieves get their hands on your Medicare number, they can be worth a lot of money. With these numbers Medicare can be billed for services that never even happened. Then the thieves keep the money for themselves. And taxpayers are the ones that pay. The more money that goes towards false health care claims, the less money there is for real health care needs. In the long run, this can lead to higher premiums and stricter rules for Medicare enrollees. So, to help you avoid these scams let's look at the most common scams and how to avoid them. 
Billing Scams
These scammers network with crooked medical professionals who will bill Medicare for services or medical equipment that they never gave. Scammers can also pretend to be a hospital or medical office and send you a fake bill. They count on the chance that you will pay any bill you get without double checking it against your medical records. So, it's important to keep track of how you use your Medicare. If you have Original Medicare (Parts A and B), every 3 months you will receive a Medicare Summary Notice (MSN). Or if you have Medicare Advantage, you will get a monthly Explanation of Benefits (EOB). 
The MSN and EOB are not bills, instead they are an itemized list with information about Medicare services charged under your Medicare number during those time periods. Specifically, they include how much Medicare paid for your care and how much you owe. If you get a bill that doesn't match your MSN or EOB, or if the MSN and EOB show services you didn't receive it could be a scam and you need to contact Medicare to report it.
In-Person Scams
Sometimes these scammers will come directly to your home pretending to be from Medicare or a healthcare company working for Medicare. Be wary! They might try to sell you a service or offer "free" services to get your attention. This is just an attempt to get your personal information. Medicare will never send someone to your house to sell you anything. 
Any home health services covered by Medicare will be scheduled ahead of time. Things like nursing care and physical therapy will always be scheduled, you will be expecting them. They will also never ask you about your finances or any personal information as their company will already have all of your information on file.
Phone Scams
Medicare will never call you unless you've specifically requested a phone call. If the Social Security Administration needs more information to process your Medicare application they will first send you a letter to set up a time to talk to you on the phone. Other than that the only calls you can expect from Medicare are ones you have personally set up by either requesting a call in writing or by calling 1-800-MEDICARE (1-800-633-4227).
Even when you do get a formal Medicare call (which is rare), they will never ask for credit card or banking information. Scammers will typically try to get you to share this information, as well as your Social Security and Medicare numbers. Don't share this information with anyone. To keep yourself safe, make sure you know who is calling you. To be extra sure, you can tell the caller that you will call Medicare directly to handle whatever the problem is. This way when you call you know the number is actually Medicare.
Marketing Scams
Medicare Open Enrollment runs from October 15th to December 7th every year. Seniors will get a lot of mail about different Medicare plans at this time of year. Some of this information may be legitimate, but some can also be scams. It's important to separate fact from fiction. If you are new to Medicare, the best way to make sure that you're getting real information is to use the Medicare Plan Finder. This is the official government site that has all the information about available MEdicare plans. 
An even better way to confirm all the information is real is by working with a licensed agent, such as EZ. You can make sure they are real by checking credentials with the National Association of Insurance Commissioners, and remember, never give out information to anyone calling unsolicited. 
Email Scams
Spam emails are another way that people try to get your Medicare number or other personal information. The email might say it comes from a doctor's office, a state or local health agency, a hospital, or the Centers for Medicare and Medicaid Services. The email scam could come in many different forms, such as a request for personal information because you need a new Medicare card or because changes to Medicare mean you should get money back.
No matter what the reason, it's not right. Nobody from the government, a service provider, or an insurance company will ever send you an email asking for your Medicare number, bank account information, or other personal information. Again, the best thing to do is to close the email without replying or clicking on any of the enclosed links. If you want to know if the email is legitimate, you can call 1-800-MEDICARE or the number on the back of your card.
Tips To Avoid Medicare Scams
There are a handful of ways to avoid Medicare scams. We've briefly mentioned them above but here's a full look at tips to keep you safe.
1.Protect Your Medicare Card
Your Medicare card is just as important as your Social Security Card. Just like you'd never keep your SS card out, do the same with your Medicare Card. Never give your Medicare number out to anyone who isn't your doctor or an authorized Medicare agent.
2. Be Wary Of Phone Calls
If a government agency or insurance company needs to confirm information, especially sensitive information like a social security or Medicare number, they will send you a letter. Uncle Sam doesn't make phone calls to people who haven't asked for them. The Social Security Administration, the IRS, or Medicare will only call you if you have already talked to them and given them permission to call you again. And if Medicare really does call you back, they already have your Medicare number and other personal information on file.
3. You Don't Need To Activate Your Medicare Card
Scammers often pretend to be from Medicare to get you to "activate" your Medicare card for a fee. Your Medicare card is not a debit card. There is no activation needed to use it and you'll never have to pay to use your Medicare card.
4. Medicare Reps Are Not Salesmen
Medicare will never contact you trying to sell your services or plans. Your Medicare is something you seek out on your own; they do not try to sell you specific services. The only people that should recommend medical services or products is your doctor.
5. Analyze Medicare Statements
Medicare or your private insurance company sends you claims summary statements with information about the health care you have received. Pay close attention. It's important to make sure you get all the services and goods that are provided. Report anything you think might be a mistake.
Reporting Medicare Fraud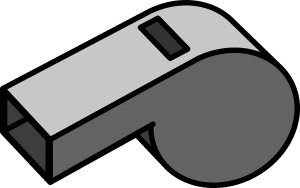 If you think something is wrong with a Medicare bill, you should first call your doctor, provider, or the facility to see if there was a mistake. You might also want to talk to the people in charge of billing. If you have Original Medicare and are still worried, you can talk to the Medicare Administrative Contractor (MAC). Your Medicare Summary Notice (MSN) has information about the MAC, which is the company that handled your Medicare claim. You can also call 1-800-MEDICARE (1-800-633-4227).
If you are still worried and have a Medicare Advantage Plan, you can talk to your plan directly. The phone number for your plan should be on the back of your benefit card and on your EOB (Explanation of Benefits. To report fraud, call 1-800-MEDICARE (633-4227), the Senior Medicare Patrol (SMP) Resource Center (877-808-2468), or the Inspector General's fraud hotline at 1-800-HHS-TIPS (447-8477). If you don't want to, Medicare won't use your name in an investigation.
Let EZ Help
Medicare is great, but sometimes it can be hard to understand. Even after signing up, you'll still have to make some decisions about your health care. Don't worry. Talk to an EZ agent who can tell you what you need to do to sign up and explain everything to you. EZ can help you enroll, buy a Medicare Supplement Plan, or just think about your options. Our insurance agents work with the best firms in the country. You can get a free comparison of all the plans in your area from them. We'll talk with you about your medical and financial needs and help you find a plan that meets them all. Call one of our licensed agents at 877-670-3602 to get started.