Just when we thought we were getting Covid under control, yet another variant of the virus is getting attention as it spreads through multiple countries. Covid Delta variant AY.4.2, also known as "Delta Plus," has been found throughout the United Kingdom, and has now been spotted in labs in at least 8 different states in the U.S. Health authorities are doing extensive research to find out just why this variant is spreading faster than other variants, as well as if the current vaccines are effective against this new strain.
The AY.4.2 Delta Variant
The AY.4.2 variant is a sub-lineage of the variant AY.4, and was first detected at the end of September, though it appears it surfaced in the UK around June. The U.K. has recorded one of the highest numbers of new Covid cases in any country in the past 30 days, second to the U.S.; the U.S., though, has so far only recorded 11 cases of the new variant, in California, Florida, Maryland, Massachusetts, Nevada, North Carolina, Rhode Island and Washington state (as well as the District of Columbia). So far, it appears that Delta Plus spreads faster than other variants, with some scientists estimating that AY.4.2 has a 10-15% transmission advantage over Delta. They have noted, though, that it does not appear to cause more severe illness. 
"We have teams that are constantly reviewing the genetic sequence data and looking for blips, an increase in a certain proportion or just something that's completely new," says Dr. Summer Galloway, executive secretary of the U.S. government's SARS-CoV-2 Interagency Group. 
Will The Current
Vaccine
Suffice?
Health authorities believe that current vaccines do remain effective against the new Covid strain AY.4.2. It's still too early to tell just how much of an impact this new variant will have on Americans, but health officials point out that it takes higher levels of population immunity from both vaccinations and past infections to slow down transmission, no matter which variant we are dealing with. 
"Right now, I think there's not a lot that we know. But in terms of the risk that it poses to public health, the prevalence is very low in the U.S. and we don't really anticipate that the substitutions [of AY.4.2] are going to have a significant impact on either the effectiveness of our vaccines or its susceptibility to monoclonal antibody treatments," said Galloway.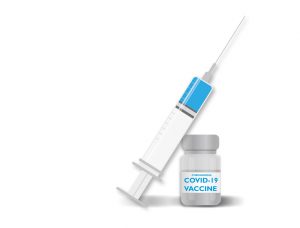 Prof. Gupta, a member of the New and Emerging Respiratory Virus Threats Advisory Group, which advises the U.K. government, suggests that Delta is more contagious than previous variants because it can infect vaccinated people, who then pass it to other people. He says that "The high speed of replication means that the vaccinated person gets an infection and can spread it. Therefore, masks are an essential component of mitigation."
It is still too early to tell how much of an impact the new Covid variant will have on the country, but researchers are closely monitoring this development to make sure we do not have another wave/surge in cases. Health officials are also hopeful that more people will continue to get vaccinated, because, as they point out, the more people get the shot, the better the chances of minimizing the new variant's effects.