It might have seemed throughout the past two years that the Covid-19 pandemic would never end, but now there is a glimmer of hope. Covid-19 hospitalizations are finally dropping, with some states starting to see infection numbers and hospitalization rates drop by as much as 25%- 58% over the last two weeks. Hopefully, this trend will continue, so we can get back to normal life as soon as possible.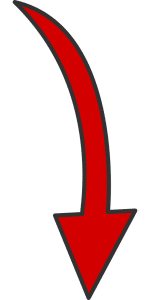 Where Cases Are Dropping
In the Northeast, hospitalization rates have dropped by around 25% after reaching a peak 2 weeks ago, while the Midwest region is seeing a 44% decrease, according to data from the Department of Health and Human Services. The U.S. as a whole is also seeing a drop in new Covid-related hospital admissions: as of March 14, As of March 9, 2022, the current 7-day moving average of daily new cases (37,147) decreased 28.8% compared with the previous 7-day moving average (52,156). A total of 79,248,406 Covid-19 cases have been reported in the United States as of March 9, 2022.
"All of the current data is showing very encouraging trends, with many of our key health metrics consistently and substantially declining," Maryland Gov. Larry Hogan said Thursday. "But we're not out of the woods. Even though we have been able to attain considerable drops in the metrics, and they're continuing to drop, they're still much higher than they have been or where we need to be."
On The Road
It looks like we are finally seeing some good news, as the nation as a whole is seeing a decrease in Covid cases, but there are some states that are still struggling. As of now, according to recent data, roughly 212 million Americans are fully vaccinated, which is around 65.8% of the population. Around 77.3% of people in the US have received their first shot, which means that we are on the brink of almost three-quarters of the country being fully vaccinated. As more people become vaccinated, it is more likely that Covid-19 hospitalizations will continue to decline, and we might see restrictions begin to be lifted everywhere.