While there are growing concerns all over the world about a new Covid variant known as Omicron, health experts here are still urging calm and continuing to encourage as many Americans as possible to get vaccinated. Vaccines continue to prove effective against the virus, and there is no evidence yet that they will not protect us from the new strain of the virus. There is, though, some worry that the effectiveness of the vaccines begins to lessen over time, so older and immunocompromised patients have been eligible for booster doses for some time now. But now,  as health experts begin to focus on the severity of the new variant, the CDC has given the green light to administer Covid-19 vaccine boosters to all adults.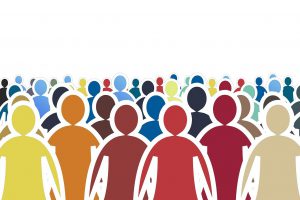 The Expansion
At the end of October, the CDC's Advisory Committee on Immunization Practices voted to change their policy on Covid-19 vaccines, approving booster shots for everyone, and not just for people 50 and older, or those who are immunocompromised. Now, the only requirements to receive a booster are that individuals must be 18 or older, and must be at least six months past their last dose of a two-dose vaccine, or two months past a single-shot vaccine. 
CDC Director Rochelle P. Walensky, M.D., M.P.H., said of the decision,  "After critical scientific evaluation, today's unanimous decision carefully considered the current state of the pandemic, the latest vaccine effectiveness data over time, and review of safety data from people who have already received a COVID-19 primary vaccine series and booster. Booster shots have demonstrated the ability to safely increase people's protection against infection and severe outcomes and are an important public health tool to strengthen our defenses against the virus as we enter the winter holidays. Based on the compelling evidence, all adults over 18 should now have equitable access to a COVID-19 booster dose."
Who Should Get A Third Dose?
Individuals are still considered fully vaccinated two weeks after their second dose in a two-dose series of the Pfizer or Moderna vaccines, or two weeks after the single-dose Johnson & Johnson vaccine, but booster shots are recommended to increase protection, especially among people who are immunocompromised or at high risk for severe Covid.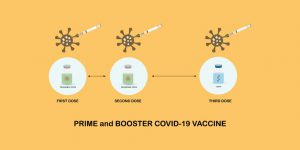 For most people, these boosters should be given 6 months after being fully vaccinated; those with moderately to severely compromised immune systems, or who are living in a long-term care setting, should receive a full dose of the mRNA Covid-19 vaccine at least 28 days after the second dose of the Pfizer or Moderna vaccine. It is recommended that the third dose be from the same manufacturer as the first two, although the CDC has approved the mixing and matching of boosters.
For individuals who received a Johnson & Johnson vaccine, boosters shots are recommended for those who are 18 and older, and were vaccinated two or more months ago. 
As of now, no one knows what is going on with the new Covid variant Omicron, and there have been no cases detected in the U.S. yet,  but the CDC and health experts are urging Americans to continue to get vaccinated to better protect themselves and others.