The fastest a vaccine has ever been developed and made available for distribution is 4 years, but scientists are currently trying to develop one for the coronavirus in under a year. Scientists in dozens of countries around the world have been working hard since January, after scientists in China began posting online about a novel virus that was causing pneumonia. Billions of dollars have been allocated for creating and testing vaccines on animals and humans, and some are already headed to crucial Phase 3 trials. Some health officials are hopeful that one will be successful and will be available for distribution by the fall. Not all experts agree that a vaccine will be ready – and there are many Americans who say they will not take the approved vaccine at all. 

The Different Phases
As of August 18, there were 200 experimental vaccines in different phases of the development process. These phases are:
Pre-clinical Phase

– tested on animals in laboratory studies There are currently over 140 vaccines in this phase.

Some vaccines are in the phase of being tested out on humans.

Phase 1

– tested on small numbers of young, healthy people to establish the correct dosage. 21 vaccines are in this phase.

Phase 2

– tested on a larger group of people, including those at a higher risk of illness. 13 vaccines are in this phase.

Phase 3 –

tested on thousands of people to check effectiveness and safety. Currently 8 vaccines are in this phase.

Approved –

Currently there are 2 vaccines approved for early or limited use. Each country's regulators will review the results of trials, and decide whether to approve the vaccine. 
Operation Warp Speed, the White House-led public-private partnership for developing a vaccine, is pushing partners to start the vaccine distribution process by November 1st. To calm American's fears, government officials have promised that no phases will be skipped, and any vaccine candidates that do not go through each phase will not be considered for approval in the U.S. Other countries may not be using the same standards, however. Russia is claiming that they have made a breakthrough and has begun manufacturing their vaccine, Sputnik V. The Russian government approved manufacturing of Sputnik V on August 18, before the beginning of Phase 3 trials. In addition, China has already authorized a vaccine for members of its military.
Around the world, there are currently 32 vaccines in human trials. In the U.S., there are currently 13,194 participants in Phase 3 trial testing for a vaccine developed by drug company Moderna Inc. About 18% of participants are Black, Latino, Native American, or Alaskan Native. The University of Maryland, Baltimore is looking for more older adults and minorities to participate in trials. The goal is to get about 30,000 volunteers nationwide to take the vaccine. 
CDC Begins Making Distribution Plans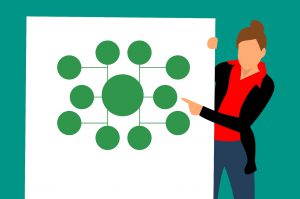 The CDC is collaborating with officials in 4 different states and one city in order to come up with a distribution plan for the coronavirus vaccine. The 4 states are: California, Minnesota, Florida, and North Dakota. The city of Philadelphia will also be working with the CDC to come up with a distribution plan. 
The plans include details about:
How to transport the vaccine

How and where to store the vaccine (it may require very cold storage)

Who will receive priority access to the initial limited doses

How to track recipients who might need additional doses
The states and city will need to prepare mass vaccination clinics, including pharmacies, hospitals, and doctor's offices. The government will distribute the vaccine, needles, syringes, and face protectors directly to these clinics for free. Population density, demographics, and other factors will determine how many vaccines will be provided to each area.
Information will be shared with other states so that they can create their own plans for distribution. "We need states to have draft plans even if the draft plans aren't perfect," said Nancy Messonnier, director of the CDC's National Center for Immunization and Respiratory Diseases. "But frankly, we're sort of running out of time."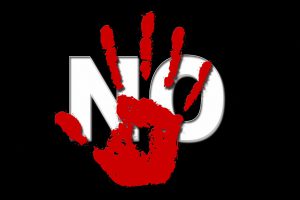 Some Will Refuse To Get Coronavirus Vaccine
Surprisingly, many people in the age groups that are most affected by the virus have said that they will not get a vaccine when one becomes available. Some Generation Xers ( those aged 40-55), and Baby Boomers (those aged 56-74) have said that they are not necessarily anti-vaccine in general, but they are worried about their underlying health issues and possible side effects or long-term effects of the vaccine. 
Neil Johnson, a physicist at George Washington University, told CNN that the 4 most common things that people question about vaccines are: their safety; their necessity; the trustworthiness of the establishment and pharmaceutical companies creating them; and the perceived certainty of the science behind them. Polls have shown that people of color are less likely to get vaccinated: 67% of white Americans have said they would get the vaccine compared to 59% of nonwhite Americans. 
Will The Public Be Required To Get The Vaccine?
While some may be wondering whether they should take the vaccine, others are worried that there will be a public mandate to take it. Rumors are swirling that people who refuse to take it will be hit with a fine or even jailed. Dr. Anthony Fauci, director of the National Institute of Allergy and Infectious Diseases, said in an interview, "I don't think you'll ever see a mandating of a vaccine, particularly for the general public. They have the right to refuse a vaccine. I don't think you need a contingency plan. If someone refuses the vaccine in the general public, then there's nothing you can do about that. You cannot force someone to take a vaccine."\
There are also rumors that people who refuse the vaccine could be barred from workplaces and schools. As of now, we can only wait and see when there will be an approved vaccine that can be widely distributed in the U.S. President Trump is pushing for a miracle by election day, but health officials say we should set our sights on early 2021.