President Trump notes 'very sad milestone' after U.S. coronavirus death toll surpasses 100,000- the highest number of any country. Parts of all 50 states have begun to reopen in phases, causing a spike in new cases in some areas. Coronavirus is also on the rise in three other countries, with the WHO reporting the largest one-day increase in worldwide cases on May 20. New symptoms have also been discovered by doctors, causing some to speculate that the rise in reported case numbers is due to a greater ability to detect the virus. However, despite all of this, many countries are planning to reopen their airports for tourism beginning in early June.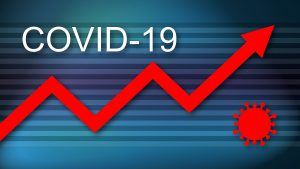 Coronavirus On The Rise in States That Reopened Early
All 50 states have now partially reopened, but at least 17 of them reported an increase in the average number of new daily cases after reopening. Alabama, South Dakota and Texas have already begun to see a slight increase in confirmed coronavirus cases since they lifted certain restrictions and reopened nonessential businesses such as gyms and hair salons.
More than half of all counties in California are still moving forward with plans to further reopen, even though the state recorded its second highest number of daily Covid-19 deaths on Tuesday, May 19. Other states such as Florida and Georgia are already allowing dine-in service at restaurants, with other states like North Carolina planning to allow it at the end of this week.
Covid-19 Unusual Symptoms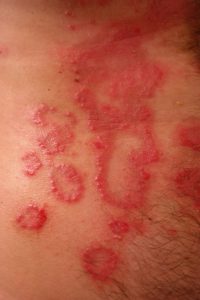 Still more symptoms of the virus have been observed in patients: blisters on toes and splotchy red spots on the skin. The blisters make patients' toes look as if they're frostbitten, earning this symptom the nickname "COVID toes." These blisters are more prevalent in patients who are either otherwise asymptomatic or present with milder symptoms. 
"The pernio lesions or 'COVID toes' are certainly one of the primary things being reported" in the American Academy of Dermatology registry, according to Dr. Esther Freeman, a dermatologist and epidemiologist at Massachusetts General Hospital who's managing the registry. "But we're also seeing a lot of other skin manifestations as well."
Census Survey Reveals High Unemployment
On Wednesday, May 20th, The US Census Bureau released the first results from its new "pulse survey."The results represent data collected between April 23-May 5, and, according to the survey,  47% of adults 18 and over either lost employment income or had another adult in their household lose employment income during that time period. About 39% of adults expected that they or someone in their household would lose employment income over the next four weeks. 
WHO Reports Largest Single-Day Increase in Cases
On Wednesday, May 20, Tedros Adhanom-Ghebreyesus, director-general of the World Health Organization, said that more cases were reported in that 24 hour period than on any day since the outbreak began.
"We still have a long way to go in this pandemic," Adhanom-Ghebreyesus said at a briefing in Geneva. "In the last 24 hours, there have been 106,000 cases reported to WHO – the most in a single day since the outbreak began. Almost two-thirds of these cases were reported in just four countries."
Among  those 4 countries was Brazil, which reported 19,951 new cases in one 24 hour period,  a record high for cases reported in a single day.
Countries Begin To Reopen Travel To Their Countries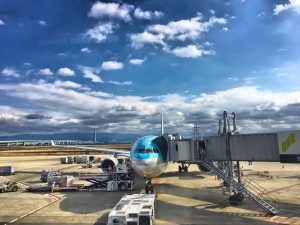 Multiple countries also revealed on May 20 that they will begin allowing tourism and travel to their countries. 
Greece's

Prime Minister Kyriakos Mitsotakis announced that they will begin to allow some foreign visitors into the country. Flights will resume to and from Athens International Airport on June 15. In the first stage of reopening, only visitors from specific countries with low infection rates will be able to visit. After July 1, they will evaluate the results of phase 1 and then open all airports to travelers from all countries, with exceptions for those with higher case numbers.

Italy

will reopen their airports starting June 3, Transport Minister Paola de Micheli announced during a May 20th parliamentary session.

Turkey's

Health Minister Fahrettin Koca announced that the country will begin a phased reopening, and will allow travelers from 31 countries to begin traveling to Turkey in June. 

India's

domestic flight operations will resume May 25th "in a calibrated manner," the country's Civil Aviation Minister announced.