As of April 14, total global deaths from Coronavirus have surpassed 100,000, with the U.S. accounting for about 31,000. Also on April 14, President Trump decided to halt funding to the World Health Organization (WHO), claiming that they mismanaged the response to the coronavirus, and that they covered up information about its spread. At the same time, scientists, physicians, funders and drug manufacturers from around the world have pledged to collaborate with the WHO to help find a vaccine against COVID-19. The U.S. economy continues to suffer, with unemployment claims climbing to 22 million and one-time stimulus checks being issued to help Americans. Trump, meanwhile, is hopeful that some business will be able to  reopen sooner than May 1. 
Coronavirus & The Brain
There is now some evidence that COVID-19 may not only affect the respiratory system, but also the brain. Doctors at Mount Sinai hospital in New York have  noticed a spike in the number of strokes suffered by coronavirus patients. There were around 45 strokes in a 4 week period, which is nearly triple the normal number. Half of these patients had coronavirus, and were on average 12 years younger than typical stroke victims. Some coronavirus patients are now receiving blood thinners. A limited study of COVID-19 patients in China also found that more than a third suffered from neurological symptoms, including loss of taste and smell, dizziness, headaches, and strokes.
Trump Halts Funding To WHO
On Tuesday, April 14, Trump announced that he was halting funding to the WHO due to what he claims was mismanagement of the coronavirus. The U.S. provides  $400 million-$500 million in funding to the WHO each year. 
"Had the WHO done its job to get medical experts into China to objectively assess the situation on the ground and to call out China's lack of transparency, the outbreak could have been contained at its source with very little death," Trump said.
Reopening America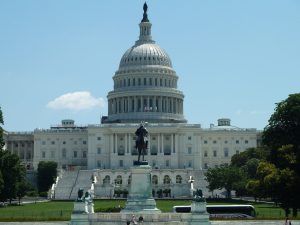 The Paycheck Protection Program, a federal loan program that was created  to help small businesses keep workers on their payrolls during the pandemic, has run out of money. $349 billion had been allocated for the program, but that  money quickly ran out, leaving millions of businesses unable to even apply for the loans. 
Instead of announcing plans to reup the funding for the loans, President  Trump revealed federal guidelines on Thursday, April 16, to restart the economy by "reopening" the U.S. Under his three phase "Opening Up America Again" plan, states would not begin to relax stay at home orders until they had 14 consecutive days of decreases in coronavirus cases. He told the nation's governors that they could begin reopening businesses by May 1 or earlier. 
"Some states will open sooner than others," Trump said. "Some states are not in the kind of trouble that others are in. Now that we have passed the peak in new cases, we're starting our life again. We're starting rejuvenation of our economy again in a safe and structured and very responsible fashion."
Ideas To Make The Most Of Your Stimulus Check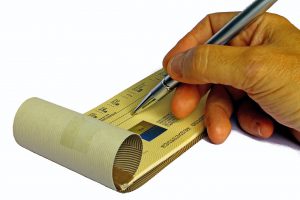 This week people have started receiving their stimulus checks, which are valued at $1,200 or more, depending on family size. This check will be a one-time payment to help ease financial burdens during the pandemic, and can be incorporated into your budget in multiple ways. 
For the millions of Americans who have lost their job, this check can help pay some of their bills. If you are one of these Americans and are able to get a bill deferment for a couple of months, then the money will help families buy groceries and other necessities in the interim.
For people who are financially secure, they may be in the position to use the funds towards their savings, a child's education, or retirement. If you still have a job, or are financially secure, then you should consider using the money to pay off debts such as credit cards and student loans. If you are well off, then consider donating to those in need. You can do this by donating to a charity, a local food bank, or the CDC to help find a cure for the disease.