Over the past few weeks, coronavirus has been surging in almost every state, forcing two states to order refrigerated trucks for storing bodies, many states to shut back down, and some to begin considering a new stay-at-home order. Almost all states' governors have issued mask mandates to try and reduce the number of cases, and some large chain stores have also announced mandatory mask policies. Even amid this resurgence of the virus, the White House is urging schools to reopen in a few short weeks, and many districts are planning to do so. 
39 US States Report An Increase In New Cases
The United States reported more than 77,255 new cases on Thursday, July 16. This is the largest number of cases in a single day since the pandemic began. Thursday's record numbers included:
More than 5,000 cases in Bexar County, Texas, which contains San Antonio, where numbers spiked in part because of a backlog in test reporting.

13.965 cases reported in Florida

 8,544 new cases reported in California; Los Angeles County reported 4,592 new cases

 3,441 cases reported in Georgia
The following states recorded their highest single-day death tolls on Thursday, July 16: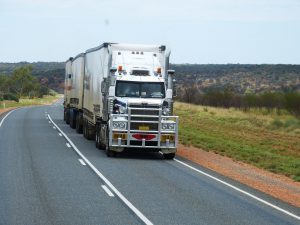 Texas reported 174 Covid-19-related deaths

South Carolina reported 69 Covid-19-related deaths

Florida reported 156 deaths
Texas & Arizona Bring In Refrigerated Trucks
As the coronavirus surges, Texas and Arizona are bringing refrigerated trucks into their hardest hit areas to store hundreds of bodies. Texas funeral home directors are facing up to 93 deaths per day, so the Federal Emergency Management Agency has ordered 14 refrigerated trucks to support the state's current 8 trucks that were ordered in  April. Arizona's Maricopa county ordered 14 coolers to hold up to 280 bodies. 
No Cruises Until Late September
In March, the CDC announced on its website that cruise ship travel was to be suspended due to the coronavirus pandemic. In their "No Sail Order and Suspension of Further Embarkation," the CDC had first suspended cruise ship travel until July 24; the CDC has now extended the order until September 30.
Mask Mandates Continue in Many States
States around the country have issued mandates requiring that masks be worn in public, especially indoor public spaces. Studies have shown that wearing masks when going out can help reduce the number of cases. Combining mask wearing with avoidance of crowded places like bars and restaurants could  help keep counties from having to shut down again.
"In the hot zones, we really need like almost 90% of people to be wearing masks out in the public when they're interacting with other people," Admiral Brett Giroir, assistant secretary for health and a member of the White House coronavirus task force, said at an HHS briefing. He continued, "We know that 50 to 60 to 70% in some areas are traced to a single bar, and then the secondary spread from that. Being indoors in close quarters over a long period of time is just a recipe for spread."
Stores Requiring Masks
Some U.S. retailers have announced that they will require customers to wear masks inside their stores. The stores that are implementing masking policies include: