As millions of Americans lose their jobs due to the coronavirus crisis, they also find themselves without health insurance coverage. According to a report by FOX Business unemployment claims have hit a record 3.3 million. Because many Americans get health insurance through their employers, a pandemic is an especially scary time for people who have lost their jobs. However, if you do find yourself without health insurance, there are a couple of options you can look into.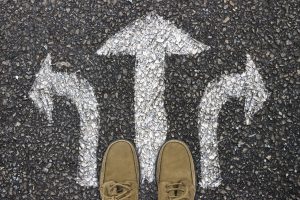 Marketplace
Normally a person can only sign up for Marketplace health insurance, or the Affordable Care Act (ACA) exchange, during the open enrollment period from November 1 to December 15. However, under certain circumstances, people can qualify for a special enrollment period, which would allow them to enroll in a plan outside of open enrollment. Losing your job is considered a qualification for a special enrollment period.
There is only a 60 day window to apply for an ACA plan after you lose your job. These plans can be costly, but if you fall into a  low-income bracket, then you may qualify for a subsidy.
Recently, the Trump administration decided to not create a special coronavirus-related re- enrollment period for the uninsured in 38 states. Only 11 states and the District of Columbia run their own exchanges, and have opened enrollment to allow laid-off workers to get subsidized health insurance. These 11 states are:
California

Colorado

Connecticut

Maryland

Massachusetts

Minnesota

Nevada

New York

Rhode Island

Vermont

Washington
It is important to note that just because these 38 states will not re-open enrollment for everyone, does not mean that you do not qualify for special enrollment. If you were laid off from your job, you can enroll into the ACA exchange because that is one of the qualifications for a special enrollment period.
COBRA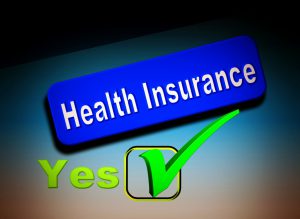 There is also a way to keep your employer-based coverage even if you lose your job. Under the Consolidated Omnibus Budget Reconciliation Act of 1985, or COBRA, you can extend your coverage for up to 18 months. However, it is important to note that COBRA can be quite expensive, because you are required to pay your entire premium. For example, if individual health insurance coverage costs roughly about $600 monthly, then normally your employer would pay for about $500 of that. Without an employer contributing to the cost of  monthly premiums, you will be left to pay for it all.
Medicaid
If you lose your source of income, you may qualify for Medicaid. Medicaid is government sponsored, and offers coverage for low-income individuals and people with disabilities. States look at your current income when deciding if you qualify for assistance from the program. Eligibility varies by state, but the monthly income limits are about $1,470 for an individual, and $3,000 for a family of four. You can apply online, or call your state's Medicaid office, and will usually receive a response within 24 hours.
If you have recently lost your job due to the coronavirus pandemic, EZ will help you find an affordable plan to cover your health needs. We will provide you with a personal agent who will compare all the available plans in your area, and find one that fits your needs. To get started, enter your zip code in the bar above, or to speak with an agent, call 888-350-1890. Our promise to you is to help you find a plan, so you can remain healthy and safe during these hard times. EZ's services are free of charge, because our service is focused on making sure that you feel supported throughout your health plan shopping journey, not on making money off of you.