It happens more often than you think: Medicare beneficiaries looking for a Medicare Supplement Plan work with an insurance agent who only wants to make a sale, and they end up with a useless or overpriced plan. While we're definitely not saying you shouldn't work with an agent – there's a lot you need to know when looking for a Medicare Supplement Plan – we are saying it's important you work with the right agent. The best way to find the right plan for your specific needs is by working with EZ; with us, you won't have to worry about being steered wrong, because our agents are not only knowledgeable, but we genuinely care about helping you – and our services are always free!
We've Seen It Time & Time Again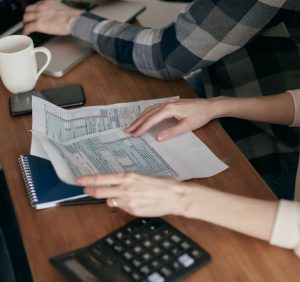 We've seen it all before: people often come to us disheartened because they worked with another agent and ended up with a Medicare Supplement Plan that is actually too expensive for them, or that doesn't have the coverage they need. For example, we recently helped a new client who had purchased Medicare Supplement Plan K on the advice of their former agent, who had said it was the right choice for them. It was only after they received an unexpected $1,000 bill from their gastroenterologist that they learned Medicare Supplement Plan K only covers 50% of Medicare Part B coinsurance, unlike other plans which cover it 100%, like Plans A,B,C,D,G,M, and N. Fortunately for the client, they were within the time frame of their Open Enrollment Period, and we were able to find them a better plan without them having to go through medical underwriting. 
We've Got You Covered
You should be aware, though, that even if your Medicare Open Enrollment Period has passed, you can still switch your Medicare Supplement Plan, with a little help from EZ. You have the option to change your plan at any time, the only difference is you might have to go through the underwriting process – but don't worry! This doesn't mean that one of our agents won't be able to find you an affordable plan. Unlike other companies, we can deliver this promise because we work with the top-rated insurers in the country, and we can compare plans to help you find the perfect one for you, no matter what plan you got stuck with before! 
Our Promise To You
The whole reason we started EZ.Insure is that we got sick and tired of seeing innocent people get taken advantage of. We wanted to change the game by offering our customers highly-trained agents who will compare all available plans, as well as be totally transparent with you; that's why we always allow you to see all the plans they have access to, while they explain the benefits, costs, and coverage options of each plan, so you can make an informed decision. 
We know there are a lot of insurance agents out there, but it's important not to trust the wrong people to help you, because this can end up costing you a lot of money. At EZ, our main goal is to get you the best plan possible; we're not looking to make a quick buck off of you, which is why our services are always free! We will assess your needs, compare Medicare Supplement Plans, and sign you up at no cost to you. Finding the right plan will help you begin saving more money, and relieve some of the stress of worrying about medical expenses. There are 10 different Medicare Supplement Plans to choose from, so make sure you work with the right agent to get the right one for you. To get free instant quotes,  enter your zip code in the bar above, or to speak to a local agent, call 888-753-7207.