If you're expecting a baby, congratulations! Before you know it, you will be holding your bundle of joy in your arms, and your strong instinct to protect your child will kick in. As an expectant mother, you might have some fears and questions about how you plan to raise your child and how you plan to keep them safe for their whole life, some of these questions and concerns might revolve around life insurance. Can you get a policy while pregnant? Will it be expensive because pregnancy is a pre-existing condition? What kind of life insurance should you get and how much coverage will you need? All of these are really good questions that we are going to answer for you!
Can I Get Life Insurance if I'm Pregnant?
When applying for life insurance, pre-existing conditions can either drive up the price of your policy, or prevent you from getting a policy altogether, so it is reasonable to wonder whether your pregnancy could prevent you from getting a life insurance policy. But as long as you apply early in your pregnancy and you have no medical complications, there is absolutely no reason you cannot get an affordable policy with substantial coverage to protect your unborn baby. But what about if you are further along in your pregnancy or have medical complications? Well, you can still get a great plan, but insurance companies will probably not insure you until after your baby is born. 
How Much Will It Cost?
Life insurance prices are based on a number of factors, including your health, age, and family history. The younger and healthier you are, the cheaper a life insurance policy will be; life insurance companies see younger, healthier people as less of a risk to insure. If you are 30 or younger and healthy, you could get a plan for as low as $15 a month! But the answer to this question really depends on multiple variables, which can be best assessed by a life insurance agent. An agent can help you compare plans from different companies, so you are aware of all the options available to you.
What Type Of Life Insurance Is Best?
There are various kinds of life insurance policies to consider, which can make looking for the right one for you time consuming and frustrating. To help you get started in your search, the two most popular types of policies are:
Both types of policy will provide coverage for your family's needs in the event that you are no longer with them. Both policies will help pay debts, bills, funeral expenses and can even leave some money for your children to inherit. It all depends on whether you think you need a life insurance policy for 10, 20, or 30 years to cover major expenses like a mortgage, or if you want a policy that will provide coverage even after those expenses are paid off. Either way, you will be helping your family and providing money for your unborn child or children in the future.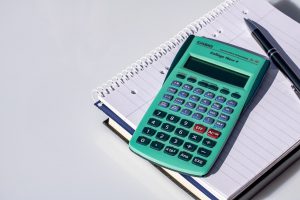 If you are a working expectant mother, and your employer provides life insurance, you might think that you and your baby are adequately covered. However, this might not be the case, especially if you end up leaving the company, because you will lose your life insurance policy if you do so. In addition, the policy your employer currently provides  most likely does not have enough coverage to provide for your family for a very long time, so that is something to take into consideration.
Pregnancy can be exhausting and exciting at the same time. You are busy preparing for your baby's arrival, and you might have put life insurance at the bottom of your to-do list and forgotten about it. But if you are thinking about expanding your family, are an expectant mother, or are a new mom, life insurance should be on the top of your list, so that you and your family can have peace of mind. Now is the time to get your policy: the healthier you are, the lower the price and the better the coverage you can get. After all, life insurance rates increase by 4-9% each year as you age! 
Every life insurance company treats pregnancy differently, which is why comparing quotes is essential to getting the most coverage with the most savings. The best way to find the right life insurance policy for you and your specific needs is by working with an agent who specializes in life insurance. We have provided the top life insurance companies in the nation below; each offers hassle-free assistance and the most competitive rates. Always check multiple sites to make sure you have bargaining power and know the advantages of each company. Make sure a hard time isn't made harder by a financial burden, check life insurance rates today.