The time has finally come for you to begin enjoying your retirement – and to finally begin reaping the rewards of all of those Medicare taxes you paid throughout your working life! But when you do enroll in Medicare, you'll find that it doesn't cover everything, so you'll probably want to choose a Medicare Supplement Plan, which will help you save hundreds of dollars in medical expenses each year. That might be easier said than done, though: for first-time enrollees, searching through all the different Medicare Supplement Plans (there are 10 to choose from), can get overwhelming. In fact, 80% of people get so frustrated that they make this one common (and big) Medicare mistake, which ends up costing them in the long run.
Going With Familiar Companies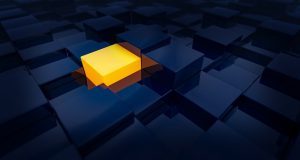 Let's face it, when we have to make a decision, many of us choose something that we are familiar with because it's just easier, and feels like a safer option; in fact, research shows that roughly 80% of consumers will go with a brand or company they are already familiar with. This is exactly what many Medicare beneficiaries end up doing when searching for a Medicare Supplement Plan. Instead of researching multiple insurance companies, many go with a familiar company, like the  health insurance company that they had an individual plan with. If they had a great experience with, let's say, Blue Cross, they will lean towards choosing a Blue Cross Medicare Supplement Plan. Is Blue Cross a great company? Yes! Is it your best option? The answer to that question is only: maybe. 
Before you can really answer that question, you'll need to check out all of your options –  limiting yourself to a familiar company will prevent you from determining which company has the plan that will offer you the most benefits for the best price. There are hundreds of insurance companies that sell Medicare Supplement Plans, so why settle for one you only think is offering a good plan? Going with a plan simply because you're familiar with the insurance company could mean you'll end up with a plan that is more expensive than others, or worse, with one that does not offer enough coverage for your needs. 
Avoid this Medicare mistake: compare plans from multiple insurance companies! And if that becomes too much to deal with, too confusing, or just downright annoying, let EZ do all that work for you!
Getting Help From An EZ Agent
There are a lot of things that set EZ apart from other companies. Not only do we work with the top-rated insurance companies in the country, we also partner you with one and only one agent who will be dedicated to finding you the best plan possible. Instead of wasting your time getting frustrated and anxious about which plan to go with, we can do all the heavy lifting for you at no cost – we'll compare all available plans in your area for free! Unlike other companies, we genuinely want to help you, not make money off you. So what exactly will our agents do for you? Well, they'll look at each insurance company offering Medicare Supplement Plans in your area, and give you information on:
The history of the company

The quality of their customer service

Their prices

Their coverage options

What savings they can offer you
We will discuss all of your options and explain which Medicare Supplement Plan will work best for you – and you might find that what you thought was a great plan because it was with a company you've already worked with is actually one that would cost you more than other plans out there. Avoid this by talking to a trusted EZ agent, who will compare your options for you in minutes. You don't have to go through the process of researching or comparing, or end up making the Medicare mistake of settling and losing money. Instead, get the best plan with the most savings with an EZ agent. To get free instant quotes, simply enter your zip code in the bar above, or to speak to a licensed agent in your area, call 888-753-7207.