With the world at our fingertips, it has become even easier to fall victim to online scams. Over the years, there have been many scams, and have evolved to trick people into participating. Once people fall victim to these scams, they can lose their identity, and/or up to thousands of dollars. People think that seniors are targeted and fall for these scams, but the reality is that these scammers target all age brackets.
Studies have shown that younger people between the ages of 20-30 reported losing money to fraud up to 40% more often than older people. However, when older people age 70 or higher was scammed, the median loss was higher than younger people.
Internet scammers only target is our money, and there is nothing that will stop them from trying, not even spyware.  Make sure to familiarize yourself with common scams in order to avoid falling for them and losing money. Common language that should tip you off is phishing, pharming, and 419s just to name a few. Also focus on how these charities, IRS, fake family or friends are asking you to send money. This includes wiring money, putting money on a gift card or cash reload card.
Phishing Emails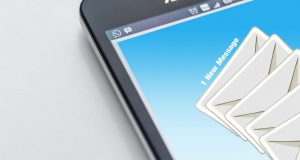 This is the most common internet scam. It usually includes an attachment that once it is clicked on, gives access of your computer and finances to scammers. Sometimes these emails will look like it has come from an official source like a bank or company trying to trick you into giving them valuable information.
These emails will tell you there is an urgent matter like your bank account is threatened and you need to access the link and fill out your information. These scammers will then use the information to access your real account and take out money.
Lottery Scam
A lot of times some of us have experienced a pop up stating "Congrats you've been chosen to win a prize," followed by a spin of a wheel of prizes.  Other time it will be a message or email stating you've won a lot of money. However, in order to retrieve it, you must enter your information, or you must pay a "processing fee" to get your winnings.
Fake IRS Call
Lately, especially around the time to file your taxes, there will be fake phone calls from the "IRS" trying to scare you to paying money due to tax fraud. These scammers impersonating IRS officials have targeted more than 2 million taxpayers, many of them losing up to $2,000. Hang up as soon as you get these calls, and if you have concerns regarding your taxes, call the IRS.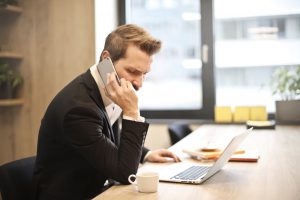 Romance/Distressed Family Member Scam
A lot of people find dates on the apps or through online dating websites. Some of the time, after building a "relationship" with you, they will begin to state they are going through some issues and need money. Other times, you will get a fake phone call that your grandson is in jail. Or they will say your family member was kidnapped and in order to help them you must send money. Be wary of these scams and call your family member to make sure they are okay, and if you cannot reach them, then call the police.
419 Scam
A popular internet scam is the email from a wealthy Nigerian family. The email says that the family has a lot of money to offer if you help them get it out of the bank. These are also known as the 419 scam because it refers to the section of Nigerian Criminal Code that deals with fraud.  Delete the email if you see it to avoid losing money. Once you send some, they will keep asking for more with promises of a lot of money in return.
Make Money Fast Scam
Scammers will try to lure you in by making you believe you can make money fast. These scammer will ask for your information so that they can start you on their "payroll" and you can start making money. Do not fall for these get rich quick schemes or pyramid schemes that promise you a lot of money in a short amount of time.
Familiarize yourself with popular scams to protect yourself and your hard earned money. Scammers will try everything to try and get money from people unaware of everyday scams. If it seems like it is too good to be true, that's because it is.