It is an unfortunate fact that, with recent events, we have seen unemployment numbers in the U.S. soar to an all-time high. And, because our healthcare system often ties coverage to employment, there are a lot of people who are facing losing their jobs and their access to healthcare. If you, like many employers, are worried about your employees in these uncertain times, remember that they do have the option to continue their coverage for a period of time if you are forced to lay them off or reduce their hours. Under COBRA (Consolidated Omnibus Budget Reconciliation Act of 1985), employees can continue the coverage that you provided for them. Your employee is responsible for paying the premiums, but there are still things you need to know and do when it comes to COBRA.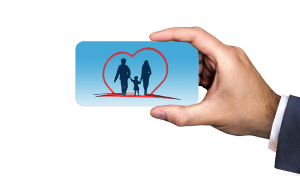 Who Is Required to Offer COBRA
The first thing to look at is which employers are actually required by federal law to provide COBRA coverage. If you run a private-sector business with 20 or more employees and you offer a group health plan, then COBRA laws apply to you and you should be including information about it in your employee handbook. 
However, even if you think the above doesn't apply to you and your business, there are a few other things to take into account. COBRA counts part-time worker equivalents, meaning it will combine the hours of 2 or more part-time workers to make 1 full-time worker. So, for example, if you have 2 employees who each work 20 hours, they will be counted as 1 full-time employee under the law. 
Another consideration is that, even if you are not federally required to provide COBRA coverage, you may be required to do so by your state. Some states have adopted "mini-COBRA" laws that cover employees working for businesses with group health plans but who have fewer than 20 employees. Make sure to check and see if your state has one of these mini laws.
Who Is Eligible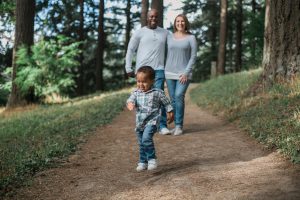 So, as described above, if you meet those criteria, you will need to continue offering all COBRA-eligible employees the same health plan that they were offered while they worked for you. You cannot change their level of coverage; to do so, you would have to change the coverage for everyone who works for you. All qualified beneficiaries need to be offered the same healthcare. Qualified beneficiaries are:
Employees, including part-time employees, as long as they were signed up for the plan at least a day before an event that causes them to lose their insurance (or "qualifying event"). Qualifying events include termination of employment, reduction in hours to part-time, your business going bankrupt, a divorce, and

aging out of a parent's plan

.

Employees' spouses

Employees' dependents

Retirees (unless they are eligible for Medicare)

Partners in a partnership
Even if your employee does not choose to continue coverage under COBRA, their dependents or spouse can elect to keep the coverage. 
You do not have to provide continuing coverage for the following:
Employees who were not yet eligible for your group plan

Employees who chose not to participate in your group plan

Anyone who is enrolled in Medicare
Notifying Your Employees
As an employer, you don't have any duty to continue contributing to premiums under COBRA. Your employee will have to pay the entire monthly premium: in fact, you can charge them up to 102% to help cover your administrative costs. Your most important duty is actually notifying your employees of their rights, and contacting your insurance carrier. Communication is key when it comes to COBRA. You need to: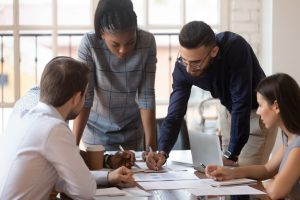 Inform employees of their COBRA rights when they sign up for your group plan

Inform employees again about their rights to continued coverage after their qualifying event

Notify the insurance company within 30 days that an employee has lost coverage (except in the case of divorce or change of status for a dependent, then you have 60 days). The insurance company then has 14 days to contact the COBRA-eligible person.
Your employee will have 60 days to decide whether they want to continue their coverage. If they accept the coverage, it will last for 18 months (if they lost their job or had their hours reduced) or 36 months (if they lost coverage for any other reason). 
Being the boss means taking care of your employees, and that includes making sure they have access to healthcare. Knowing what their rights are and communicating those rights to them even after they've left your employment is also an important part of your job, and if you fail to stay on top of things like COBRA, you will find yourself facing fines. 
At EZ.Insure, we know there's so much involved with running a business, and insurance is just one more thing to worry about. We'd like to help shoulder some of that burden, by offering you instant access to your own knowledgeable agent – for free! If you have any questions or are looking for a new plan, get started with us by entering your zip code in the bar above, or you can speak to an agent by calling 888-615-4893.