The cost of health insurance is not one size fits all. If you're healthy, under 30, and facing financial hardship, you could have some cheaper options available to you. For people in these categories, Catastrophic health insurance plans can provide essential health benefits without breaking the bank with monthly premiums. However, you should know that, while premiums on these plans are low, they have high deductibles. If you remain healthy, then your high deductible won't be a problem, but if you have an accident or become ill, you could end up with huge medical bills. Before you decide if a catastrophic plan is right for you let's take a look at how they work.
Who These Plans Are For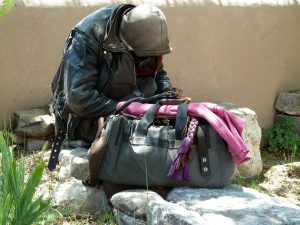 Catastrophic plans are designed for individuals who are young or struggling to afford health insurance. Not everyone qualifies for these plans. They are only available to people who are:
Under 30 or are over 30 and meet the guidelines for a hardship exemption. This includes people whose plan was canceled by their insurer or small group employer.

Dealing with hardships such as homelessness, eviction, foreclosure or bankruptcy, domestic violence, or medical debt

Considered low-income and cannot afford insurance
These plans have the lowest premiums of any plans on the ACA exchanges, but they also have the highest out-of-pocket costs.These plans do not have a copayment or coinsurance and premiums will vary depending on where you live. Generally all plans have the same high deductible: deductibles were $7,900 for 2019, and they have risen to $8,150 in 2020. Once you meet your deductible, then the insurance company will pay for all covered services.
Who They Are Not For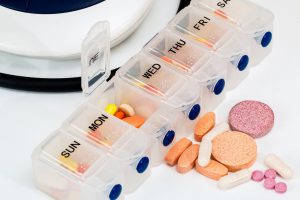 Do you see the doctor often? Do you need a lot of coverage? Do you plan on starting a family in the next year? If you answered yes to any of these questions, then a catastrophic plan is probably not the best choice for you. Because of their high deductibles, these plans are not for people who have health conditions that need constant attention. In this case, you will probably want to look for a plan with a lower deductible, even if it means a higher premium. 
If you are over 30 or do not qualify for a hardship, then you can look into getting a Bronze level plan on the ACA Marketplace. These plans are very similar to Catastrophic plans, but with slightly higher premiums and without the same qualification requirements of Catastrophic plans. Even if your income isn't low enough for a Catastrophic plan, you may still be able to get subsidies for a Bronze plan. 
Just The Essentials
Catastrophic plans must include all of the ACA's benefits, and include some free preventive care. These plans cover:
Outpatient services

Catastrophic plans cover the 10 essential benefits such as lab work.

Emergency services

Hospitalization

Pregnancy, maternity, and newborn care

Mental health and substance use disorder services, including behavioral health treatment

Prescription drugs

Rehabilitative and habilitative services and devices

Lab work

Preventive and wellness services, and chronic disease management

Pediatric services, including oral and vision care
Catastrophic plans aren't for everyone. If you're unsure what plan is right for you, come to EZ.Insure for help. We understand how intricate the insurance world is, and because we have been in the industry for over 10 years, we can offer you free expert advice on which direction you should go in. To get free quotes, enter your zip code in the bar above, or to speak directly to one of our experienced agents, call 888-350-1890.