Medicare processes millions of claims each year, and some of them get denied. There can be any number of reasons why claims are denied, ranging from issues with billing codes to not meeting eligibility requirements. People make mistakes so billing errors can also happen.  In these cases,  beneficiaries can appeal the decision, or resubmit the claim. In order to avoid paying out-of-pocket unnecessarily, you should know the reasons why claims are denied and how to go about appealing denials. 
Why Claims Can Get Denied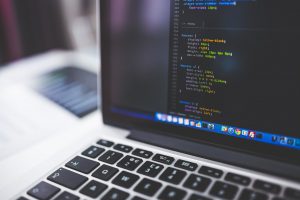 There are numerous reasons that a Medicare claim can get denied. These include:
Billing Errors

– Your healthcare provider's staff can make a mistake and put in the incorrect billing code for a service you have received. When this happens, medicare will deny the claim. For example, the "Welcome To Medicare" visit is covered 100%, but if the code put in reflects a normal visit, and not a covered wellness visit, then you will receive a bill in the mail.

Lack of Medical Necessity

–  Medicare requires doctors to provide proof that each service they provide is medically necessary. If Medicare does not deem a service necessary, then it will not cover the service. There may be  times when a doctor will consider a service necessary for the patient's needs, but Medicare might disagree and deny the claim. For example, a doctor may feel that blood work is necessary at a patient's

"Welcome To Medicare" visit.

This service, however, is not generally covered by Medicare at this visit and so the claim will be denied.

Coordination Of Benefits

– If a beneficiary has both an employer-based health plan and Medicare, then coordination of benefits is the process that determines which plan has the payment responsibility. Depending on the size of your employer, that plan will usually be the primary payer and Medicare will usually be the secondary payer. When you stop working or decide to drop your employer's insurance, Medicare needs to be notified of the change. If Medicare is not notified by your employer, then Medicare will continue to be  considered the secondary payer. Under these circumstances, any services you have that are billed to Medicare will be denied because they will still be considered the secondary payer.
Appealing A Medical Claim Denial
Denials for services that you feel should've been approved can be appealed. There are various legitimate reasons for  appeal, such as billing mistakes. But there are limits on how long you have to file an appeal as well as procedures for how to file correctly. 
When you get denied for a claim, you will receive a Medicare Summary Notice (MSN) listing the denied claim/s. You need to file your appeal within 120 days of receiving the MSN. First, you must circle the item that you are appealing on the MSN and then explain why you think it should be covered. Include any additional information supporting your appeal, including any supporting information  from your doctor.
If your Medicare claim is denied, don't panic. It could be a simple billing error. However, if you find you are receiving denials for services, make sure you are asking your healthcare provider about coverage at each visit. Your provider should be able to tell you what is covered and what is not and, if they can't, they will need to provide you with an Advantage Beneficiary Notice of Noncoverage (ABN). This notice informs you that Medicare might not cover the claim, and if you agree to have services, then you agree to pay the non-covered charges. You then have the choice to either sign and receive the service or decline the service. 
You can also call Medicare before receiving services to make sure they will be covered. And, if you do end up receiving a denial, you can always appeal it with supporting information. The more you know about how Medicare makes its decisions about coverage, the more likely you are to get the most out of your plan.