Businesses big and small all use social media to connect and communicate with their customers. Many bigger businesses pay for a social media strategist, but we believe you can handle the basics on your own! In "Building Your Brand: Social Media Marketing" editions 101-104, we covered the basics of social media, building your brand, and how to gain traffic with search engine optimization. Now that you've got your social media profiles up and running, we'll take the skills you've learned and put them to work creating high quality, desirable content for your viewers.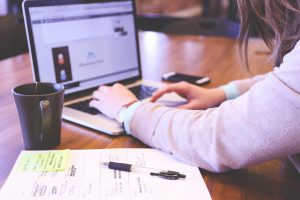 Experts in social media marketing agree that content is the single most important factor in your brand's online presence. But it's not as simple as snapping a photo and uploading it to your page. There are over 3 billion people active on social media, including your customers and colleagues. If you want your clients to engage with your content, you have to make your posts stand out. 
Give The People What They Want
There's not one formula for creating high quality content, and not one thing that makes people share a post. What works for one brand might cause your business to lose followers. You have to know your audience, and what they want. The New York Times published a study about social media engagement, highlighting factors that motivate people to share content. The study found that people use social media shares to: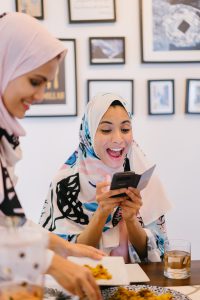 Define themselves to others

Engage with valuable and entertaining content

Grow and nourish relationships

Spread the word about products and causes they care about
The study also found that for people to engage with it, content must be inspirational, meaningful, or informational. Your content should convey:
Emotion:

If something isn't emotional, we tend to pass it by. Even content that fills the reader with sorrow, or fear, will gain more engagement than something shallow. 
Humanity:

We all crave connection! Storytelling is a great way to forge relationships virtually. Tell the story of your business, a product, or your community to create relatable content that makes people feel good when they read it. 
Information:

Posts that offer insight or information get shares at incredible rates, across niches and platforms. Posting how-to videos, educational blogs, or an infographic can boost your views, and establish you as an expert in your field. 
The bottom line? Create authentic, evocative content and the rest will fall into place. But in case it doesn't, we've compiled some of the best tips and tricks for engaging, shareable content. 
Tips and Tricks
Engage, engage, engage!

When someone mentions you, tags you in a post, or shares your content, respond to them as quickly as you can! That might be as simple as a thank you, or it could involve some problem-solving customer service. Either way, it shows that you care about your clients and will help to get your name out there.

Engage right away when you get a notification and do not be afraid to seek feedback!
A picture is worth 1,000 words.

Humans are simple creatures. We see something attractive, we like it, we share it. It really is that simple: posts with images are 150% more likely to be shared than those with just text. They also have an engagement rate that is 40% higher than posts without images.  
Don't be afraid to go live.

People love engaging with live action. Studies show that brands who go live see views grow by 113%, so it might be time to get over your stage fright! Going live doesn't have to be a scripted performance. You can pop on quickly to introduce a new product or service or give a demonstration, or go for a lengthier live post showing "a day in the life" or a tour of your workspace. 

Seek feedback.

Customers love to have their voices heard. Try hosting an "Ask Me Anything", posting a poll, or sending out a survey. 
Put a face on it.

Keep it personal by highlighting the individuals who make your businesses tick. You can share a client success story, or post a weekly staff profile.
Share customer content.

Sharing content from your community shows that you value their posts, and gives you a break from creating your own content. You can ask people to share photos of your product or service using your branded hashtag, and then reshare their creative images. Since user-generated content is voluntarily produced by real-life consumers, it feels more authentic, and can boost your credibility.
It's a well known fact that social media trends come and go. Videos and blogs go viral for about a week, and the creators are never heard from again. But the strategies we have given you are tried and true, and will help you keep creating content that gets noticed and shared. These tips and tricks will help you form human connections with your customers and community, and these connections will last much longer than a video of a grumpy cat.