On January 20, 2021, Joseph R. Biden, Jr. was sworn into office, making him the 46th President of the United States. Just hours after becoming President, Biden signed more than a dozen executive orders, some reversing former President Trump's policies. Biden stressed that he wants to work with both parties in Congress in order to get his policies moving.
"There's no time to start like today," Biden told reporters in the Oval Office as he began signing a stack of orders and memoranda. "I'm going to start by keeping the promises I made to the American people."
The executive orders Biden signed last Wednesday include: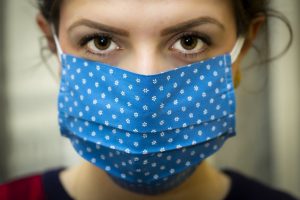 A mask mandate on federal property

– Masks and physical distancing will be required in federal buildings, on federal lands and by government contractors. President Biden also urged state and local governments to have similar requirements, and asked that all  Americans

wear masks

for the next 100 days.

The U.S.'s rentry into the World Health Organization (WHO)

– Biden reversed

Trump's move to withdraw the country from the WHO

, with Dr. Anthony Fauci being named head of the delegation to the WHO.

The creation of a Covid-19 Office

– Biden created a White House Covid-19 response team that will report directly to him. The team will focus on managing efforts to produce and distribute vaccines, masks, gloves and medical equipment, expand testing capacity, and reopen schools. 

An extension of the foreclosure and eviction moratoriums

– Biden extended the nationwide moratorium on evictions and foreclosures until at least March 31.

A freeze on student debt collection

– Biden directed the Education Department to continue to freeze monthly payments and interest on most federal student loans until "at least" the end of September.

The U.S. will rejoin Paris climate accords

– Biden reversed Trump's exit last year from the Paris climate accord, which aims to push all countries to slash greenhouse gas emissions. It will take 30 days to rejoin the pact.

The revoking of the Keystone XL pipeline permit-

Biden revoked the presidential permit for the $8 billion Keystone XL pipeline that would transport fossil fuels from Canada across the U.S. The order will also work towards restoring protections and banning drilling in several national parks and national monuments, and setting stricter emissions and fuel economy standards for vehicles.

A reversal of the 1776 Commission

– Biden dismantled the 1776 Commission, a project aimed at promoting a more conservative history curriculum in U.S. schools. His executive order will also direct contractors and grant recipients to include diversity training and prevent workplace discrimination based on sexual orientation or gender identity.

A reversal of Trump's changes to the Census– Biden reversed Trump's efforts to exclude undocumented immigrations from the U.S. census.
The abolition of the "Muslim Ban"

– Biden got rid of the Trump administration's ban on people from several majority Muslim countries entering the U.S. The order also instructs the State Department to restart visa processing for the countries affected by the ban.

An effort to strengthen legal protections for immigrants-

Biden directed the Secretary of Homeland Security to take actions to fortify the Deferred Action for Childhood Arrivals (DACA) program that shielded hundreds of thousands of young immigrants from deportation.

A reversal of Trump's expansion of immigration enforcement-

Biden revoked Trump's executive order that broadened the categories of who should be detained and deported.

The halting of construction of the Mexico border wall

– Biden terminated the national emergency declaration used to fund the U.S.-Mexico border wall.

An extension of deportation deferrals for Liberians-

Biden signed an order extending the Deferred Enforced Departure (DED) designation for Liberians who have been in the United States for many years until June 30, 2022, shielding them from deportation and extending their work authorizations.

An implementation of an ethics pledge for all executive branch officials-

Biden signed an ethics pledge and ordered every appointee in the executive branch to do the same. The ethics pledge will ban them from acting in their own personal interest and will require them to uphold the independence of the Department of Justice.

A freeze on Trump's "midnight regulations"

– Biden signed an order that will freeze all Trump administration regulations currently in process, blocking them from taking effect while the new administration reviews them.

One of Biden's executive orders will require people to wear masks in airports, trains, and intercity buses.
Executive Orders signed on January 21 and 22:
Mask Mandate For Travel-

Requires the wearing of masks in airports and on certain modes of transportation, including many trains, airplanes, maritime vessels and intercity buses.

Food Assistance

– Biden asked the U.S. Department of Agriculture to allow states to increase Supplemental Nutrition Assistance Program (SNAP) benefits by 15%, ordering that families with 3 children be given an extra $300 every 2 months to help subsidize grocery shopping.

Raise Federal Minimum Wage

– Biden laid down groundwork to expand protections for federal workers, by improving collective bargaining rights and promoting a $15 hourly minimum wage.