Throughout the 2020 campaign and after his election, President Biden put forward many proposals related to healthcare, including one to lower the Medicare eligibility age from 65 to 60. If this were to happen, over 23 million more Americans would be able to enroll in Medicare. Avalere Health experts estimate that 59%, or 13.4 million, of the new beneficiaries would shift into Medicare after being previously covered by an employer-based plan. While hospitals are hoping that this proposal doesn't become a reality, lowering the eligibility age does have advantages for many.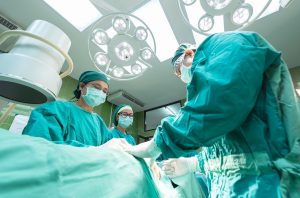 Hospitals Pushing Back
If the Medicare eligibility age were to be lowered to 60, hospitals could end up losing a lot of their revenue. The Kaiser Family Foundation has found that, on average, private insurers pay nearly double (199%) Medicare's rates for hospital services. So if 23 million individuals suddenly switched from employer-based plans to Medicare, hospitals would need to find ways to make up for the loss. 
Hospitals could be right to worry about Medicare's ability to pay for so many new beneficiaries. Critics of the proposal say that the Hospital Insurance Trust Fund is in a deficit and will not have enough money by 2024 to pay hospitals and nursing homes in full for inpatient care.
Popularity With Older Adults
While hospitals are unhappy with the proposal, a survey conducted by GoHealth has found that more than 3,000 Americans aged 55 and older support the lowering of the Medicare eligibility age. According to the survey, approximately 64% of non-Medicare respondents and 49% of Medicare beneficiaries are in favor of the change. The main reason changing the Medicare eligibility age is so popular is that it would allow people to retire earlier. In addition, the change would bring relief to the 23% of older Americans who have lost their jobs due to the COVID-19 pandemic.
"Generally, working Americans and seniors 65 and over have affordable health insurance options, either in the form of their employer's plan or Medicare, respectively," Clint Jones, GoHealth co-founder and CEO told McKnight's Business Daily. "However, there's a gap for middle-aged people who are currently unemployed or choosing early retirement, and some lack reliability if their health insurance is through their spouse's employer's plan. Lowering the Medicare eligibility age would help fill the health insurance gaps for middle-aged Americans that need affordable, quality healthcare options."
Advantages For Employers
Lowering the Medicare eligibility age could also be beneficial to employers. Employees who continued working after age 60 could switch to Medicare instead of staying on their employer's plan. They would save money by switching to Medicare and pairing it with a Medicare Supplement Plan, and their employers would also see significant  savings, since they would no longer have to contribute to these employees' premium payments. It would be a win-win situation. 
Reducing the Medicare eligibility age could mean great things for people who are working into their 60s, are older and unemployed, or who want to retire early, as well as for employers. The only downside is that, according to some projections, there may not be enough money to pay hospitals at the rates that they are used to. Over time we can assess the issue of funding for hospitals, but the majority of older adults approve of and are ready for this change.