Life insurance is one of those things that you might think about from time to time, but put off purchasing, which could mean higher rates when you do decide to purchase a policy. Or maybe you have a policy through work, which will be terminated once you're no longer working, or minimal, temporary coverage with a term life insurance policy. If you do have term life insurance, and you outlive your policy, you'll need to buy another term policy, or to convert it into a more permanent policy, which can be expensive. So if you don't have life insurance, or have a temporary policy, you might want to consider purchasing whole life or permanent life insurance now, while you can still get affordable rates.
Whole life insurance is a type of permanent life insurance policy that provides lifelong coverage, as long as you continue to pay your monthly or annual premiums. With this type of policy, your premiums will remain the same throughout the life of the policy and cannot be raised for any reason. One of the best things about this type of policy is that it has a cash value component, meaning your policy will build tax-deferred cash overtime at a guaranteed rate of interest.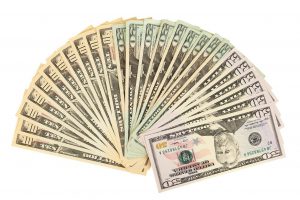 Whole life insurance is best for people who want a longer-lasting policy with a cash value that they can borrow from. It is also more suited to healthy people who are willing to spend a little more on premiums: you will have to undergo a medical exam to qualify for a whole life policy, and these policies are more expensive than term life policies.
Benefits of Whole Life Insurance
One of the great things about whole life insurance is that there are multiple types of policies that you can choose from. There are also many other benefits, including:
Peace of Mind-

Your life insurance policy will last your entire life, so you will never have to worry about converting it as you would have to do with a term life insurance plan. And you will never have to worry about buying a new plan when your current one ends. You will have peace of mind, and so will your family.

Lifelong Protection

– As long as you pay your premiums, you will have protection for your entire life, even if your health begins to decline or you develop new health conditions. Your life insurance company will not use your health against you.

Cash Value

– Part of your monthly premium payments will go into a cash-value account, which will accumulate interest over time. Think of it as a tax-deferred savings account, which you can borrow against any time you need it.

Earn Dividends

– Some companies offer whole life insurance policies that allow you to earn yearly dividends based on the company's performance. You can receive your dividends as cash, they can be added to your account, or they can be used to pay your premiums.

Level Premiums

– Your premiums will stay the same for as long as you have the policy.

Tax-Free Death Benefit

– Whole life insurance policies are usually tax-free, which means your beneficiaries will not have to pay any taxes on the money they receive.
Your family has financial obligations that will not go away when you are gone; they will need your help more than ever with their expenses, and the last thing you want them to worry about is money while they are grieving. There are many great affordable life insurance options to choose from that will provide enough money for your family, for a low monthly price. The best way to find the right life insurance policy for you and your specific needs is by working with an agent who specializes in life insurance. We have provided the top life insurance companies in the nation below; each offers hassle-free assistance and the most competitive rates. Always check multiple sites to make sure you have bargaining power and know the advantages of each company. Make sure a hard time isn't made harder by a financial burden, check life insurance rates today.