New reports surfacing show that people who dealt with Covid-19 in 2021 are now facing thousands of dollars in out-of-pocket medical costs from their hospitals, doctors, and ambulance companies. When the pandemic first started in 2020, doctors and hospitals were waiving fees such as co-pays and deductibles, when it came to Covid patients. That is no longer the case, leaving many people surprised with devastating out-of-pocket medical bills of $3,000 or more. Find out how you can avoid these debilitating costs this year. 
Average Medical Charges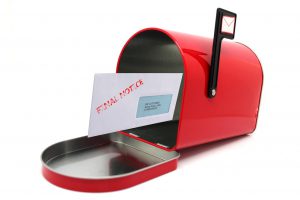 The average Covid hospitalization costs approximately $40,000, researchers have found; many patients with job-related or self-purchased private insurance who did not have a waiver for medical services had to pay on average about $3,800 out-of-pocket for hospital care or other medical services due to Covid.
The study also suggests that insurer cost-sharing waivers for COVID-19 hospitalizations don't always cover all hospital-related care. Overall, about 71% of insured patients who had a waiver still received a bill for any hospitalization, with an average cost of $788. 
So why were Covid patients required to pay so much more out-of-pocket medical bills in 2021 than they were in 2020? Well, as already pointed out above, most insurance companies stopped waiving fees,  changing their policies once the Covid vaccines became readily available to the public. 
"Many insurers claim that it is justified to charge patients for COVID-19 hospitalizations now that COVID-19 vaccines are widely available," said study lead author Dr. Kao-Ping Chua, a health policy researcher and pediatrician at Michigan Medicine in Ann Arbor.
"However, some people hospitalized for COVID-19 aren't eligible for vaccines, such as young children, while others are vaccinated patients who experienced a severe breakthrough infection. Our study suggests these patients could [have] substantial bills," Chua said in a university news release.
The first way to avoid these charges? Protect yourself by getting the Covid vaccine. With that being said, even if you are vaccinated, you can still get a breakthrough infection, and you can still expect a bill if you seek care. So, the best way to avoid these charges is with a comprehensive and affordable health insurance plan: there are plenty of health insurance plans that will cover the majority of the costs, you just need to find the right one. In fact, with the right insurance plan, you could receive a waiver if you are hospitalized due to Covid, saving you usually around $2,000 or more.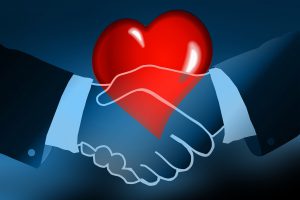 Fortunately, you still have time: the Open Enrollment Period (OEP) has been extended until January 15 this year, so speak to an EZ agent now about how to enroll in a great plan without having to wait for a Special Enrollment Period qualification. Nobody should have to go without health insurance, especially during these difficult times, so if you would like to review options in your area, contact a local licensed EZ agent. Our agents are highly trained and work with the top-rated insurance companies in the nation, making comparing plans fast and easy. To get free quotes, simply enter your zip code in the bar above, or to speak with a licensed agent, call 888-350-1890.