Stop men dying too young. It happens too often and is not spoken about as it should be- prostate cancer. Men do not like to talk about their health or take action. That is until the Movember Foundation began in Australia in 2003. During Movember, a man or woman can partake in advocating for the benefit of other men. Movember was created in order to raise awareness for prostate cancer, testicular cancer, and men's mental health issues. It is all about focusing on men's health, finding a cure, and saving a life.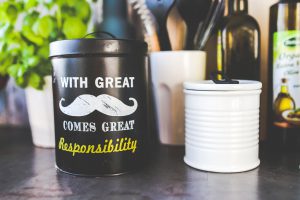 You will begin to see a number if men growing out mustaches during the month of November. It has become a global known fundraiser that many people partake in now. The objective is for men who participate to  donate their faces and ask their family and friends to sponsor the cause. They then donate the money to the Movember foundation. Women can also participate in the movement by donating to a partner's campaign, and/or running one of the Mo Sistas runs during November.
The Rules
The rules of Movember are pretty simple.
Sign up at Movember.com

On November 1st, start with a clean shaven face.

Begin growing your mustache, but no beard for the whole month. The mustache is supposed to be the topic of discussion. All other hair on your face should be trimmed or kept to a minimum.

Make your mustache a conversation starter, and share the importance of Movember and why you are doing it. Spread awareness and inspire others to partake in the movement. Discuss the facts about men's health issues that needs a spotlight: depression, prostate cancer, and testicular cancer.

Send in your donations to the Movember foundation.
The Facts
Men are more likely to commit suicide than women, ranging about 75% of suicides in a year are by men.

Suicide is the most common death for men under the age of 35.

One in eight men will suffer from prostate cancer at some point in their life.

Almost 90% of testicular cancer happens to men under the age of 50.

Too many young men die from depression, prostate and testicular cancer. Movember hopes to find the cure and save lives.

9% of men experience depression on a daily basis.
Men's health is not often spoken about, especially with the focus on women's breast and ovarian cancer. But since the Movember foundation began, it has been getting a lot of attention, and spreading awareness on men's health. By the year 2030, the foundation hopes to reduce the number of premature deaths in men by 25%. During the month of November, take part in a great cause to help men around the world from dying too young. Make a difference with a small gesture of growing a mustache, sending in donations, or running in one of the Movember runs near you.