She's still Jenny from the Block… but with a brand new last name. On Saturday, July 16, 2022 Jennifer Lopez and Ben Affleck tied the knot at a little white chapel in Las Vegas. This is not Jennifer and Ben's first try at love: not only have they both been married and divorced in the past (this is Lopez's 4th marriage and Affleck's 2nd), but they were a serious couple back in the early 2000s.
Now they seem ready for the next chapter in their lives, but will it stick this time? And what lessons can those of us who are divorced and considering remarriage learn from Bennifer's on again, off again love story?
A Love Story 20 Years In The Making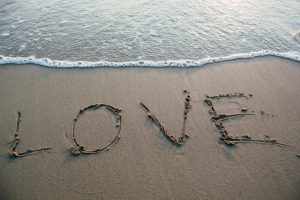 Lopez, 53, and Affleck, 49, met in early 2002 on the set of the movie Gigli and announced their engagement in November of the same year. They had a wedding planned for September 14, 2003, but postponed it just days before they were set to tie the knot. In a joint statement released at the time, they announced that  "Due to the excessive media attention surrounding our wedding, we have decided to postpone the date." Ultimately, they broke up in 2004 and were never married – at least not to each other.
Past Relationships
Jennifer and Ben both moved on and were in different relationships for many years. In fact, they both got married and had children with other people after their breakup. Lopez married Marc Anthony in June 2004. She gave birth to twins Max and Emme on February 22, 2008, but the couple divorced in July 2011. Affleck married Jennifer Garner in June 2005. They had 3 children (Violet in 2005, Seraphina in 2009, and Samuel in 2012) together. Unfortunately they got divorced in 2015. 
Throughout the time that Lopez and Affleck were in different relationships, it was clear that they had remained friends and still cared about one another. In a 2010 appearance on the Graham Norton Show, Lopez said "I love Ben, he's a great guy, but it was a lot for both of us to be under that type of siege for two years straight." Not only that, but they were very public in their ongoing support of each other. For example, in 2020, Affleck responded to Lopez's Oscar snub for her role in Hustlers by saying,  "She should have been nominated. She's the real thing. I keep in touch periodically with her and have a lot of respect for her. How awesome is it that she had her biggest hit movie at 50? That's f——- baller." So, despite being broken up, they still had  two of the factors that help sustain a successful marriage: friendship and support. 
What Are The Odds?
It is estimated that in 2022 approximately 50% of all marriages will end in divorce. Not the most comforting statistic, but there is a silver lining. Statistics show that 70% of people who get a divorce will get married again at some point in their lives, much like Jennifer and Ben. If you're among the 70% of people who will remarry, there is sure to be some skepticism that things will work out this time. But it's important to stay optimistic and go into a second marriage with a level head and positive attitude, so that the second time can be the charm for you!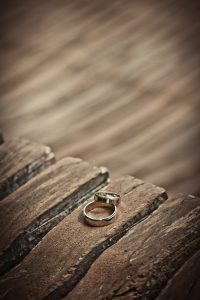 It's about more than just staying optimistic and hoping things will work out, though. You have to work at it. Consider the following tips:
Learn from your mistakes. Whatever reason your first marriage didn't work out, go into your second one using your first as a lesson. How can you better communicate with your new partner? What are deal breakers that you couldn't live with if you said "I do" a second time? In a second marriage, you are definitely  older and hopefully wiser, so use your experiences to thrive this time around.
Take your time.

People often rush into their first marriage because their biological clocks are ticking, but if you're like Jennifer and Ben, your baby making days are behind you, so there's really no need to rush into marriage. Take a step back and enjoy your new relationship. Use this time to really assess whether marriage would be the right move this time around.

According to the CDC, the US has a total of 782,038 divorces.

Get a prenup.

Prenups have a bad reputation of taking the romance out of a marriage, but if this is your second marriage, you're not

laboring under any false illusions that marriages always last forever, or are all about starry-eyed romance. So, since money is one of the most cited reasons for divorce, it might be wise to eliminate that factor so you can focus on your relationship. If your partner doesn't want a prenup and won't even consider one, that should really make you think twice about whether they're going into your marriage for the right reasons.

Seek marriage therapy. This isn't your first rodeo, so you know marriage isn't always rainbows and unicorns. Get ahead of potential arguments or points of contention by trying couple's therapy. There are even remarriage counselors who are trained in helping couples who have been married before. Remarriage counselors help couples who want to develop healthy and realistic expectations. They lay a firm foundation for the couples' new relationship.
If you're curious if a new relationship, be it an old flame or a new one, could lead to a second marriage, just look at Jennifer and Ben's story. Taking that leap of faith and tying the knot again, despite a previous divorce, is courageous! Hopefully that courage and faith will mean it's more likely to work this time. You will have the experience, and will know what to look for (and avoid) so you can make your next marriage successful. Everyone deserves to be happy, and if marriage the 2nd or 4th time around will make you happy, go for it!