Purchasing a life insurance policy is a process. You'll need to research and compare policies to find the right one for your needs, and once you narrow down your choices, you'll need to consider how long it will take you to get approved for the policy. Depending on which type of life insurance policy you get, you can get approved in anywhere from a couple of days to a few weeks, or even months!
The Underwriting Process
After you choose an insurance company to work with, you will have to fill out an application to be approved for your policy (unless you have chosen a life insurance policy that guarantees approval). Expect to answer questions about your lifestyle, where you work, and the activities you regularly engage in. Once your application is complete, the insurance company will review it and decide if they will move forward with the application. Next, you will have an interview during which a representative will ask you some medical questions, then schedule a medical exam if all goes well with the questionnaire. After you've gone through the exam, it can take up to 4 weeks for the underwriter to get the results; once that happens, the insurance company will begin the final review process.
Varying Approval Times
Depending on the type of insurance policy you're applying for, you can expect to get approval in anywhere from a couple of days to a couple of months. If you want to get covered quickly, a no medical exam life insurance policy is a good option, but these policies are usually limited to $1,000,000 or less in coverage. If you want a policy with more coverage, choosing a life insurance policy with a medical exam is the way to go, but you will need to wait longer for your policy to go into effect. Here is a break down of the different policies, and what you can expect as far as approval times go:
Guaranteed Issue

– You can get approved for one of these policies regardless of your health status, so they are perfect for people with health conditions. You will not be required to undergo a medical exam for a guaranteed issue life insurance policy, which means it can take as little as a few minutes to a few weeks to get approved.

Simplified Issue

– This is another type of no medical exam life insurance policy, but you will have to answer some medical questions. The approval process usually takes less than a week. 

Term & Whole Life Insurance

– These two types of policies have a more detailed underwriting process that considers your health history, as well as requires a medical exam and other background checks, so approval takes longer than for no medical exam policies. The approval process can take a week, 2-4 weeks, or sometimes as long as 6-8 weeks. If you have specific health conditions, the underwriters might have to go back and forth with your doctor until they receive all your information and assess your risk.
What Can Slow Down The Process?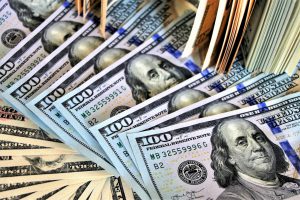 There are some factors that can slow down the underwriting process, which in turn will slow down approval times. These factors are:
Additional health conditions
Coverage amount

– The more coverage you apply for, the longer it can take to get approved.

Your age

– The older you are, the more health issues you could potentially have, and the more of a risk you are to insure, so the underwriter might take extra time to review your health records. 
Deciding on which kind of life insurance policy you should purchase depends on how much coverage you are looking for and how quickly you would like your policy to go into effect, as well as other factors. Not sure where to begin? Consider using online tools, or speaking with an agent. Looking for a quick and easy policy? Some insurance companies will take longer than others to approve your application, but we have provided below top insurance companies, who will all make the process go smoothly and quickly; each can give you hassle-free assistance and the most competitive rates in the nation. Always check multiple sites to make sure you have bargaining power and know the advantages of each company. Make sure a hard time isn't made harder by a financial burden, check life insurance rates today.