Losing a job is not easy. You lose the money that paid your bills, and you lose the health insurance that protected you and your family's health. But you do not have to go without insurance just because you lost your employer's group plan. EZ will find you an affordable short-term health insurance plan that keeps you insured until you get another job. All of our services are free, so no need to worry about paying for anything other than the plan you sign up for. There are various different plan options but when looking for something between jobs, you may find that the perfect plan is a short-term plan.
Short-Term Health Plans
Short-term insurance is insurance anyone can get if they missed the open enrollment period, or need insurance while in between coverage (for example, if they have lost their job and no longer have insurance). It is best  for those who are healthy and only need a policy temporarily in case of an unexpected sickness or injury. These plans are cheaper than ACA plans, but provide limited coverage: they are not required to cover the 10 essential benefits that ACA plans are required to cover.
What Short-Term Plans Provide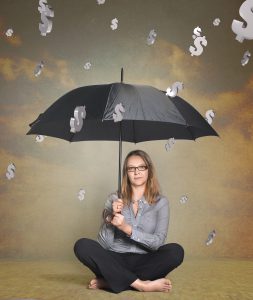 Short-term health insurance provides fast, flexible insurance with many benefits. You are able to pick your deductible amount from many options. You are also able to drop coverage without a penalty for a long term insurance option. Premiums are lower than ACA health insurance plans, and you get coverage as soon as a day after applying.
The catch is that these plans are less expensive because they cover less. They are ideal for those who are relatively healthy and do not need a lot of coverage. They are considered more of an in-between (gap) plan, or a plan for healthy people who need the basics covered. 
If you do need to keep short-term for longer than expected, then you can. Insurance companies now have the ability to sell short-term health insurance plans that cover you for up to 3 years (36 months). These plans may offer less coverage, but will be there for those who can not afford, or do not feel that they need, extensive coverage.
If you are interested in obtaining more information on short-term insurance, contact EZ.Insure and connect with a highly trained agent. EZ.Insure will weigh the benefits and downsides of a short-term plan. We will go over everything with you and help you decide if one of these plans best suits your needs. If it does not, then we will direct you to other plans. Enter your zip code in the bar above to get instant quotes. Or to speak with your own personal advisor call  888-350-1890.
We take pride in servicing our customers, and strive to get you the best plan for the best deal. Do not go another day stressed due to lack of insurance, call EZ.Insure and get started with the right insurance plan for you.