Studies answer this question with a tentative "for now."
Group health is the best option for the majority of Americans, with over 100 million covered. People list insurance coverage as a top priority when choosing an employer. However, the question on most researchers' minds is how long will this be a reality? With healthcare costs increasing yearly, this coverage type is the only option for most Americans.
The Kaiser Family Foundation's survey conducted over the past decade found increasingly worrisome data.
For Example
To make things simple, we'll say in 2019, an average worker makes $1000 in one month. (This is excluding the half of Americans not making the average income, and thus not even qualifying for this breakdown.)  Counting for inflation, the $1000 average is an adequate amount for this fictional example.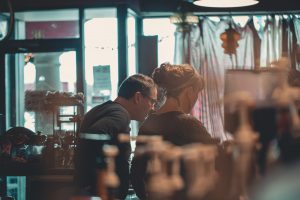 However, the premiums for a family are 50% more expensive than the average worker's income. Meaning, in this example, a premium would cost $2000 per month. Factoring in a spouse, and the employer's contribution, this should keep things down well enough for affordability, right?
Wrong.
Even with employer help, the 50% higher premium would bring the total up to $500 per month. That's half or more of each monthly paycheck. On top of this, deductibles soar over 150%. So, in essence, if you make the fictional $12,000/year, you're expected to contribute to $6,000 in premiums that year, and then meet a $2500 deductible on top of before insurance companies will offer you any assistance for medical expenses.
At $500 a month, you'll be struggling to pay your rent, let alone medical bills. It paints a somber picture if you're an average American. 
What Can We Do?
This is easier for larger corporate employers who can afford to take more of the premium burden for their employees, creating a subset of people who are happy with their insurance. For these people, they have lucked out joining a business that can ease this healthcare burden.
However, for the rest, including small businesses, the struggle is much more apparent. Without the help of a larger group, it is difficult for legislation to help extend coverage. While the focus is on extending coverage, perhaps it would be more helpful to talk about lowering premium costs instead or extending other programs like HRAs. With lower costs for everyone, it would bring a greater impact. Both covered employees would be able to afford higher plans, and non-covered ones could actually purchase coverage.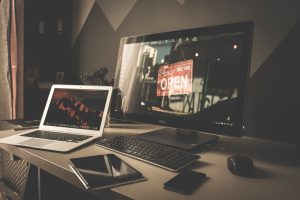 There needs to be a balance, and it looks like the best option for that is to set legislation to lower insurance premiums. For now, Americans' best choice for health insurance is Group with their employers, making it more important than ever to choose a solid policy.
For the best policy choice, EZ.Insure can help. Our agents are highly trained within your region on all group health insurance plans. When you use EZ.Insure, you will be provided with your own personal agent. Your agent will answer any questions you have, compare the plans available to you, and even sign you up when you are ready, free of charge. To get started simply enter your zip code in the bar above, or you can speak to an agent by emailing replies@ez.insure, or calling 888-998-2027. There is no hassle involved, and no obligation to buy, and no headaches. Just easy, fast, and free quotes.