Adding a new member to the family is exciting! Whether you are getting married, adopting children, or having a baby, a lot will change in your life, including your health insurance needs. To make sure that your loved one is protected, you'll have to add them to your health insurance plan, but you'll only have 60 days after the marriage, adoption, or birth to either add them to your current plan, or find a new plan that meets your new needs and budget. This might seem overwhelming, but EZ will make the process easy. 
Getting married is a joyous occasion, and once you are settled in with your loved one, one of the things you need to consider is health insurance. You can only add your spouse to your health insurance plan within 60 days of getting married, so don't put it off for too long! 
Because getting married is considered a "qualifying life event," you also have the option to enroll in a new plan if your current plan does not meet both of your needs. If you decide to go this route, EZ will compare all available plans in your area in minutes and provide you with the quotes without any obligation. We understand how frustrating it can be researching and comparing, which is why we provide you with a licensed agent who will do it all for you.
Having A Baby
Having a baby is also considered a qualifying life event. Newborns are covered under your plan for their first 31 days. After 31 days, whether you have employer-based or individual insurance, you will have to fill out an enrollment application to continue coverage.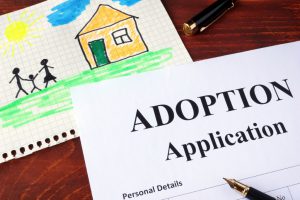 Adding Children
Any children who become part of your household can be added to your coverage, including:
Stepchildren 

Foster children

Adopted children

Relatives who have lived in your home for at least a year and who you are financially responsible for. This means you must provide more than half of the financial support they rely on.
To qualify to be added to your coverage, the child must:
Be under

the age of 26

Have lived with you for at least 6 months

Have an income of less than half the cost of their support expenses to qualify as your dependent

Not be claimed as a dependent by any other household
If you have a Marketplace plan, you'll need to add the child to your plan within 60 days of the qualifying event. If you have an employer-based group plan, you will be given at least 30 days to enroll the new dependent in your plan.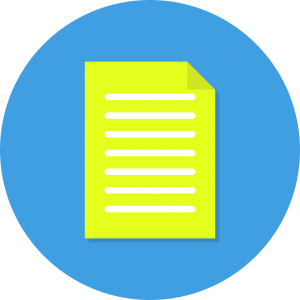 When you are adding a new family member to your plan, you need to make sure that you have the necessary paperwork ready to show proof of your qualifying life event. If you just got married, you will need your marriage certificate. If you are adopting a child, you will need to provide the finalized adoption papers. And if you have a baby, be ready to provide the birth certificate as proof. 
If you have an employer-based plan, you'll need to show your employer the necessary paperwork, and make sure that your tax withholdings are changed.
Make Sure You Have Enough Coverage
Adding a new member to your family is exciting, but making sure that your health insurance plan is right for the new addition is, well, not so exciting. It takes a lot of research and comparing to make sure that you get the right plan that meets everyone's needs, and your budget. Adding a family member to your household can also be a very hectic time, so you could end up missing your opportunity to change your plan. But if you come to EZ.Insure, we can compare plans instantly so you don't have to worry about doing it at the last minute. We will find you the best plan so you don't have to. No hassles, just free quotes and guidance to help you find a great plan. To get free quotes, simply enter your zip code in the bar above, or to speak to an agent, call 888-350-1890.