As the fight against Covid-19 continues, with vaccines and booster shots still being widely discussed, one drug maker is now testing an experimental pill to treat Covid. Merck's pill has shown positive results for people already sick with Covid-19, reducing hospitalizations and deaths by half in initial trials! While many are hailing this as great news, experts like Dr. Fauci fear that it could further deter people from getting vaccinated. 
The Study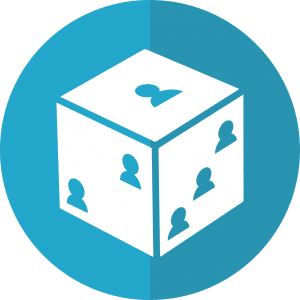 Merck and its partner Ridgeback Biotherapeutics have conducted a study tracking 775 adults with mild-to-moderate Covid-19 who were considered high risk due to comorbidities such as obesity, diabetes, or heart disease, to determine if their drug, Molnupiravir, is effective at treating Covid-19. Patients took 4 pills, twice a day, for five days, and early results showed that people who received the pill within 5 days of the onset of Covid symptoms had about half the rate of hospitalization and death, compared to people who were given a placebo pill. 
To be more exact, 7.3% of patients taking Molnupuravir were hospitalized at the end of 30 days, while 14.1% of patients taking the placebo pill faced the same result. At the end of the 30 days, there were no deaths among the people who took the pill, compared with 8 who died in the placebo group. Side effects were also more common among people who received the placebo pill. 
The pill works by interfering with the virus' ability to copy its genetic code and reproduce itself. 
Will We Soon Be Treating Covid with a Pill?
Merck will be asking health officials in the U.S. and around the world to authorize the use of the pill. "This would allow us to treat many more people much more quickly and, we trust, much less expensively," said Dr. William Schaffner, an infectious disease expert at Vanderbilt University who was not involved in the research.
If approved by the Food and Drug Administration (FDA), the drug would be available for distribution soon after.
The Importance of
Vaccines
Although this pill could be the breakthrough many have been looking for to treat Covid, experts including Dr. Fauci are still stressing the importance of getting vaccinated. Dr. Fauci called the results "very good news;" however, he worried that people will see the drug as a miracle cure, resulting in fewer vaccinations. 
White House coronavirus coordinator Jeff Zients said that vaccination will remain the government's main strategy for controlling the pandemic. "We want to prevent infections, not just wait to treat them when they happen," he said. Andrew Pekosc of Johns Hopkins University agreed, stating "These shouldn't be seen as replacements for vaccination — the two should be seen as two strategies that can be used together to significantly reduce severe disease."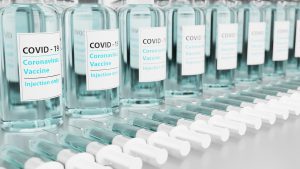 The FDA is also continuing to focus on vaccines and booster shots for now. They are currently still deciding on whether to recommend a third shot for those who have received the 2-dose regimen of the Pfizer vaccine, saying in a briefing document, "Some observational studies have suggested declining efficacy of COMIRNATY (Pfizer's Covid-19 vaccine) over time against symptomatic infection or against the Delta variant, while others have not." 
3 key vaccine dates that the FDA will be focusing on:
October 14- An advisory panel discussed Moderna's request to recommend booster shots for people ages 18 and older.

October 15- The panel discussed whether those who got the single-dose Johnson & Johnson vaccine need a booster.

October 26- The panel will discuss Pfizer's data on its vaccine for children ages 5 to 11.