You probably mark all of the important dates in your life, such as your family's birthdays and doctor appointments, in your calendar. But how about all of the Medicare enrollment period dates? If you're 65 or older (or about to turn 65), these dates should be in your calendar, as well! For starters, the Medicare Annual Enrollment Period begins on October 15, so right now you should be reviewing your coverage and considering any changes you want to make – but there are other enrollment periods that you should be aware of. For example, if you missed the opportunity to sign up during your Initial Enrollment Period, you can still sign up during the General Enrollment Period. Don't miss the following Medicare enrollment periods, because doing so could end up costing you money!
1. Initial Enrollment Period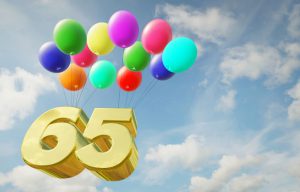 If you're about to turn 65, the time to enroll in Medicare is now! You have a 7-month window during which you can enroll: the 3 months before you turn 65, the month you turn 65, and the 3 months after you turn 65. During your Initial Enrollment Period, you can:
Enroll in Medicare Parts A and B

Enroll in a Medicare Part D Plan

Enroll in a Medicare Advantage Plan, also known as Part C
Unless you are exempt because you are still working, you will face a penalty fee if you don't sign up during your Initial Enrollment Period: your monthly Part B premiums will be around 10% higher for each 12-month period you could've had Part B but weren't enrolled.
Once you've enrolled in Medicare during your Initial Enrollment Period, the next thing you should look into is a Medicare Supplement Plan – these plans can help you save hundreds of dollars each year on the medical expenses that Original Medicare does not cover. While you can purchase a Medicare Supplement Plan at any time, the best time to buy one is during your Open Enrollment Period, which begins the month you turn 65 and extends for the next 5 months. Buying during this Open Enrollment Period will ensure that you have guaranteed issue, meaning you will not have to answer any medical questions to qualify for a plan.
There are 10 different plans to choose from, all with different levels of coverage and pricing, so you are sure to find one that meets your specific needs.  
3. General Enrollment Period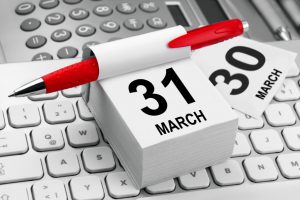 Did you miss the chance to enroll in Medicare when you turned 65? No worries, you have the opportunity to sign up for Parts A and/or B during the General Enrollment Period. This period begins January 1st and ends March 31st each year, with coverage beginning July 1st. Be aware that you still might have to pay the fees mentioned above if you enroll during General Enrollment, since you did not sign up during your Initial Enrollment Period. 
4. Annual Enrollment Period
The Medicare Annual Enrollment Period, which runs from  October 15 to December 7, is the time when you can make changes to your plan so that it better suits your needs. For example, if your income has changed, or if you need more coverage, this is the perfect time to change plans so you can get what's best for you. During this time you can:
Switch to a Medicare Advantage Plan from Original Medicare, or vice versa.

Switch from a Medicare Advantage Plan with prescription drug coverage to one without, or vice versa. 

Join or drop a Medicare prescription (Part D) drug plan.

Switch to a new plan from your current insurer, or switch to a new insurer.
When you switch to Original Medicare during the AEP, you can also purchase a Medicare Supplement Plan. If you change plans during the Annual Enrollment Period, your new coverage will begin January 1st.
5. Special Enrollment Period
There are specific events that will open up a Special Enrollment Period for you, allowing you to enroll in Medicare or change plans outside of the typical enrollment periods. You can join, switch, or drop plans if: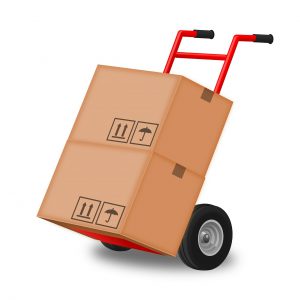 You have moved outside of your plan's service area

You lost your healthcare or prescription drug coverage because you left your job, or because your insurer went out of business or committed fraud
You will have 60 days to sign up for a new plan after the above instances occur; after 60 days, you will no longer be given guaranteed issue, and you will be subject to medical questions. 
The Medicare Advantage Open Enrollment Period occurs annually from January 1st through March 31st. During this time, you can switch from one Medicare Advantage Plan to another plan, or opt to drop your plan and enroll in Original Medicare. 
If you are looking to enroll in Medicare, purchase a Medicare Supplement Plan, or are just weighing your options before the AEP is over, EZ can help. Our agents work with the top-rated insurance companies in the country, and can compare all available plans in your area, at no cost to you. We will go over your medical and financial needs, and help you find a plan that checks all of the boxes. To get free instant quotes on plans that cover your current doctors, simply enter your zip code on the side, or to speak to a local licensed agent, call 888-753-7207.