Before choosing your health insurance plan, you should know what types of plans are available to you. As you do your research, you'll come across 5 common types of health insurance plans, which might seem a bit confusing at first. What's the difference between them? What can you expect with each one? Which one is right for you? Some you will immediately know are not the right fit for you, while others you might need a little more information to decide if it is a good fit. So the more you know about these plans, the easier your decision will be.
1. Preferred Provider Organization (PPO)
This type of plan includes a care network of medical professionals. You can technically see other doctors, but when you see a doctor who's in the plan's care network you will save money on copays and out-of-pocket costs. Most insurance plans have these networks, but the key difference when it comes to PPO plans is that their networks are more flexible.
As mentioned, if you have a doctor, specialist, or hospital that you prefer to see, and they aren't in your PPO's network, you can still see them, and your insurance will still cover some of the costs. This can be a real benefit to a PPO: being able to get healthcare outside of your network means that if you are out-of-state and get sick you can still get the help you need without having to pay full price. 
Additionally, this type of plan does not require you to get a referral to see a specialist. Other healthcare plans can require you to see your primary care provider (PCP) and have them write you a referral before the plan will cover the cost of a specialist visit.
So what are the downsides of a PPO? The premiums and copays can be more expensive than those of other plans, and you will have a deductible to meet, as with many types of plans. The higher costs for the plan itself allow these plans to be more convenient and flexible.
2. Health Maintenance Organization (HMO) 
HMOs also have a healthcare network. The difference is that these plans limit you to seeing the healthcare providers in their specific network. An HMO will only cover care for services outside of their network in the case of an emergency. By keeping their coverage to just those providers in their network, they are able to offer lower premiums and little-to-no deductible. 
With an HMO you will pay a yearly or monthly premium. But all of your medical expenses will be covered without having to first pay a large deductible out-of-pocket. In place of the high deductibles, you will instead have to pay a copay for each appointment, test, or prescription. The copay usually ranges from $5 to $20, so the out-of-pocket expense will be lower than with other plans.
These types of plans will require you to choose a PCP inside their network. And you will need to get a referral to see any type of specialist. There are certain services that do not need a referral, like mammogram screenings, OB/GYN visits, and emergency care.
3. Point of Service (POS)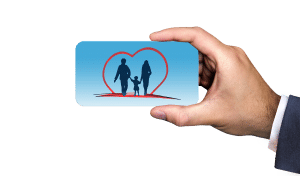 A POS plan is a mix between a PPO and HMO plan. If you have this type of plan, you will still be encouraged to use doctors within your network, but you will also be able to look for care outside of the network. You will have to select a PCP from within the plan's network. The benefit of that is that PCP can help if you need care outside of your plan.
While it's true that if you venture outside of your network with a PPO you will end up paying most of the cost, you can still get out-of-network healthcare covered. If your PCP writes you a referral for a specialist, your PPO will cover some of the bill. Even when that specialist is not part of their network.
The premiums for POSs fall between the lower cost of an HMO and the higher rates of PPOs. The advantage of these plans is that there are no deductibles for in-network care, and the coverage is nationwide. For some, a POS can be the best of both worlds.
4. Exclusive Provider Organization
EPOs are another hybrid of PPO and HMO plans. This type of plan will not cover any out-of-network costs. But their care networks tend to be more extensive, so you will have more providers to choose from than with an HMO.
Most, but not all, EPO plans will require you to choose a PCP. The difference here is that you will not be required to get a referral for a specialist. That means you will be free to make your appointments without any extra paperwork. If you do need to be seen in a hospital that is outside of your network, you will need prior authorization. Without prior authorization you will have to pay the full cost of the hospital visit and any care you receive there. The only exception to that rule is for emergencies. Emergencies are covered regardless of network coverage.
5.High Deductible Health Plan (HDHP) 
As their name suggests, these plans have a high annual deductible. While a high deductible isn't for everyone, it allows for benefits other plans don't have.
Your deductible and out-of-pocket expenses will be higher than other plans, but your premium will be lower. Additionally, HDHPs cover 100% of most preventive care services without a copay before your deductible is met.
Another benefit of HDHP plans is that they are HSA-eligible. A HSA, or health savings account, is an account that allows you to put aside money pre-tax for healthcare expenses. You can then withdraw this money tax-free, as long as it's used for things like copays, coinsurance, and deductibles. 
Pairing a HSA and a HDHP will also offer you other tax breaks, since all of your HSA contributions are pre-tax and interest earned in the account is tax-free. Over time, the money in your HSA will add up and you won't have to worry about any surprise medical costs.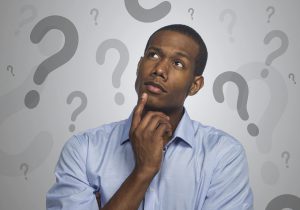 Choosing the right insurance plan is important for everyone, but it definitely takes a lot of thought and research. For example, your lifestyle might require a lot of travel. So, you might need a plan with good out-of-network coverage, like a PPO. Or maybe you don't use your health insurance quite so often. A plan with a higher deductible and lower premiums, like a HDHP, would be a better fit. No matter what your needs are, consider your personal situation, finances, and health to find the best fit for you.
Need help finding the right plan? EZ.Insure can help! Start by calling 888-615-4893 to speak to one of our highly trained agents. You can discuss your budget and ask any questions you may have, or simply enter your zip code into the bar above to get your free instant quote today.
Co-written by Brianna Hartnett